Posted in Denver
October 06, 2017
9 Short And Sweet Hikes Near Denver With A Spectacular End View
It's prime time to get out and explore the radiant gold, orange, and red leaves in all their splendor here in Colorado. What better way to take in the spectacular fall foliage, than by lacing up your hiking boots and getting to one of many nearby trails that will lead you to breathtaking views. We are a little spoiled here in Colorado with an array of beautiful hiking options, so I've narrowed it down to shorter hikes (five miles or under) that are located within 90 miles of Denver. These hikes are guaranteed to not only give you a little exercise, but also let you fully experience the vibrant colors of fall here in the Denver area.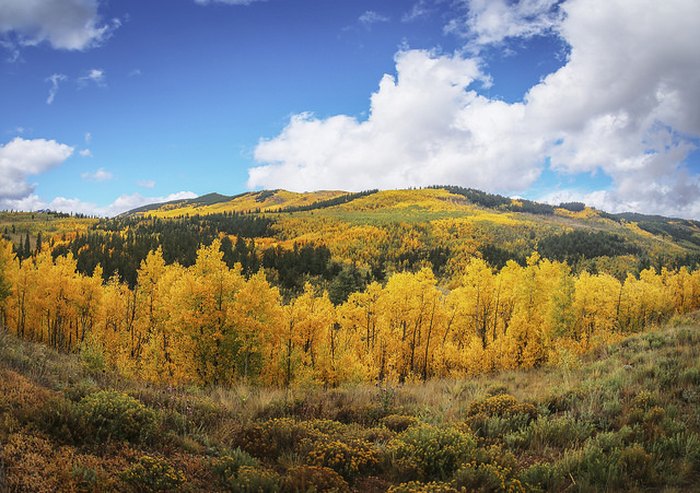 Whether your idea of a fall hike is taking a leisurely stroll while breathing in the crisp autumn air or testing your legs and lungs with something a little more strenuous, these hikes have got you covered. So, take your pick and get ready to be surrounded by the brilliant beauty that awaits you on the trail.
For more fantastic hikes in and around Denver check out these 12 hikes everyone in Denver should do sooner or later.