5 Totally Kid-Friendly Hikes Around Denver That Are 1 Mile And Under
If your hiking companions happen to be kids, you probably know from experience that getting outside and exploring nature with little ones who are so full of curiosity and wonder can be really awesome. But, you are probably also aware that little legs tire quickly and sometimes attention spans run short. So, if the mountains are calling, try these short and sweet hikes near Denver that promise wonderful outdoor adventures that the entire family can enjoy.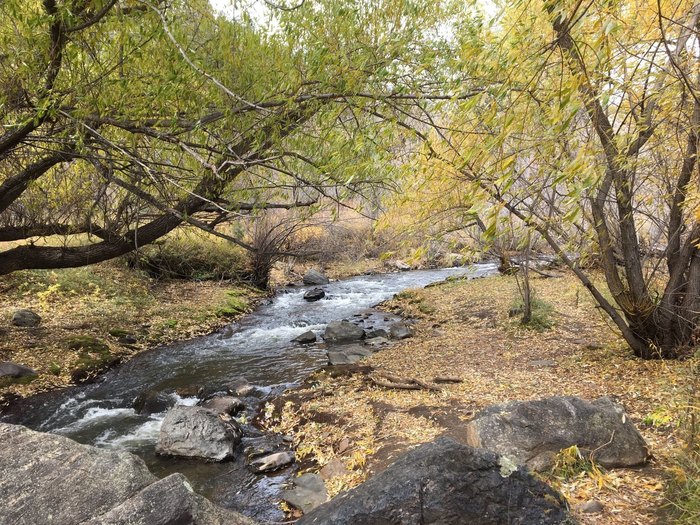 Do you have a favorite trail to hike with little ones? Please share in the comment section! If you don't have kiddos in tow, you might be interested in These 10 Epic Hiking Spots Around Denver Are Completely Out Of This World.
OnlyInYourState may earn compensation through affiliate links in this article.
More to Explore
Best Hikes In Denver
Where are the best easy hikes in Denver?  
Denver is something of an underappreciated hikers' paradise; it's the capital of Colorado, and Colorado is easily one of the most beautiful places in the entire country (though we could be biased). You know what this means: plenty of epic hikes to choose from, many of which are nice and easy. Some of our favorites include the amazing Colorow Mountain Forest and Meadow Loop, which can be found west of Lookout Mountain. It's 1.6 miles long and features truly awesome mountain views. Then, check out the Arch Rocks hike at Rocky Mountain National Park; that one is three miles long and follows along parts of the Big Thompson River. It's also a great trek for anyone interested in geology, as there are some fascinating formations along the way. Next, while we're still at Rocky Mountain NP, there's the awe-inspiring Dream Lake, Nymph Lake, Emerald Lake, and Lake Haiyaha hike; it's easily one of the most scenic alpine lake hikes of all time and, at 3.6 miles long, makes for a great workout. Finally, check out the hike to Sprague Lake, which is short and sweet (0.8 miles). Want more inspiration? Check this article out. 
What are some of the most popular kid-friendly hikes around Denver?  
With easy hikes come kid-friendly hikes, too! There is no shortage of easy, short hikes perfect for the whole family – even families with small children. Among our favorite hikes around Denver are gems like the Clear Creek Trail, in downtown Golden; it's 1.8 miles round-trip and bike-friendly, too. We also enjoy Bear Creek Trail at Lair O'the Bear Park. That one is 1.7 miles long and features views of Bear Creek, as well as countless excellent spots for a good old-fashioned picnic. One more: be sure to look up the amazing Evergreen Lake Trail. It's a 1.3-mile loop near Denver that you're sure to fall in love with. Colorado is amazing; get out and explore and you'll see! 
Related Articles