Here Are The 10 Most Dangerous Things About A Colorado Winter
While Colorado is overall one of the safest places to live, there are still things to be cautious and leery of when it comes to living in or visiting the Centennial State. Winter in Colorado can be brutal and even dangerous if you're not prepared. Are you not sure what to be looking out for? No problem; just check out our list of the most dangerous things about a Colorado winter. Knowing about these winter dangers in Colorado before you encounter them will help keep you safe and sound.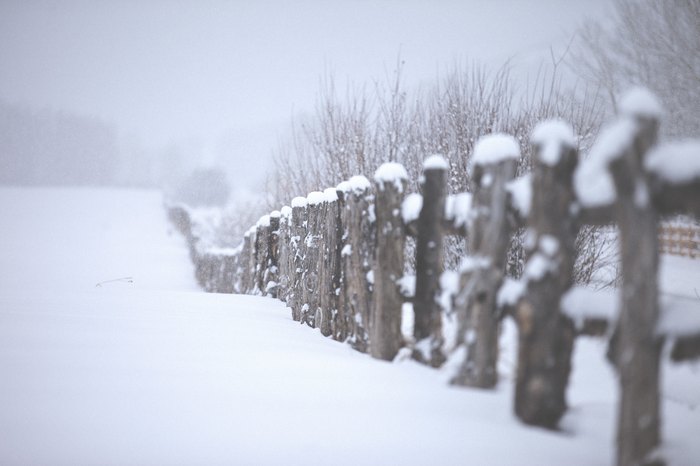 Colorado in winter can be dangerous if you're not careful, but knowing is half the battle. Stay safe this winter, Colorado. Also, maybe consider taking it a step further by avoiding The 10 Most Dangerous Places In Colorado After Dark, too.
OnlyInYourState may earn compensation through affiliate links in this article.
Dangerous Things In Colorado
December 28, 2021
What are some scary places in Colorado?  
Colorado, like any place, has its less-than-safe areas and regions. Some of them are man-made, like cities and/or towns, but some are naturally dangerous, too.
For example, Colorado's legendary 14,000+ foot peaks, known as "14ers", are a goal for many hikers to conquer, but they're definitely risky, too. Several rescues take place on these mountains each year, and some folks have even died trying to scale them. Dangerous Colorado mountains include:
Colorado winters are pretty dangerous, too, with temperatures dipping well below freezing many times during the coldest months.
In terms of man-made dangerous, there are a few towns that come to mind when thinking of dangerous or scary places in Colorado; the towns of:
for example, are the three most dangerous towns in Colorado for 2021, per SafeWise. For more about Colorado's more dangerous towns and cities, keep reading:  
What are some dangerous places to avoid in Colorado?  
We're glad you (sort of) asked! The website SafeWise publishes articles using FBI statistics every year to determine what the safest – and most dangerous – towns in Colorado are. The town of Pueblo has the highest rate of violent crime in the entire state, with a concerning 1,142.08 violent crimes per 100,000 residents occurring in 2020. Among the more-populated cities, the two most dangerous were Denver and Colorado Springs.
In terms of small towns (other than Pueblo), some of the most dangerous were:
Interested in more stats? Check out this article about the most dangerous places in Colorado after dark. You may (or may not) be surprised by the towns that made the list, including the ones mentioned above. For the most part, Colorado is a safe place to live – there are just some areas you might want to be a little more careful in, is all.  
OnlyInYourState may earn compensation through affiliate links in this article.