The Natural Phenomenon In Colorado That Only Happens During Wintertime
Quite possibly one of the biggest misconceptions (from out-of-towners) about Colorado is that there is always snow on the ground… umm, naive non-Coloradan say what?! Colorado winter weather is far different than most people who aren't from Colorado think. Aside from the mountains, most of Colorado's snow disappears within the week, which I always attributed to our average 300 sunny days per year, but it is actually caused by this fascinating winter phenomenon: Chinook winds. You can see evidence of Chinook winds in Colorado doing their magic every time it snows! During winter in Colorado, the snow comes down and then it magically disappears – fast – thanks to Chinook winds. Read on to learn more about this phenomenon.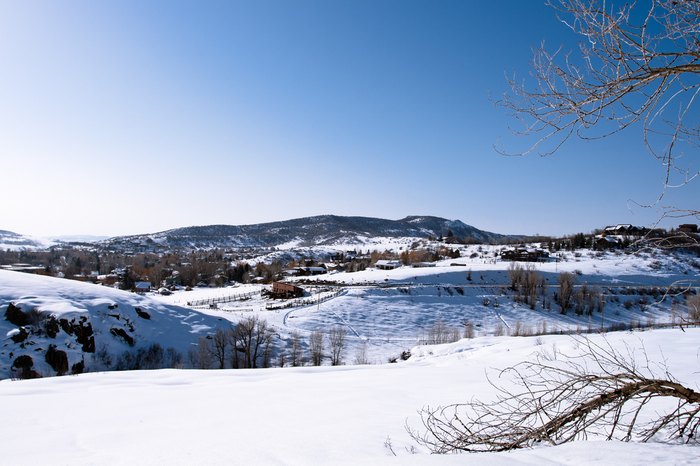 Intrigued and want to learn even more about this wintertime phenomenon? Watch this short video by TheGeoScholar:
As you can see, Chinook winds have a huge effect on winter weather in Colorado. Many people assume that Colorado is covered with snow from November to April, but those of us who live at the lower Colorado elevations know better. The snow is gone as quickly as it comes. Now that you know why, you can wow your friends with this interesting scientific tidbit. Have a beautiful, Colorado blue sky winter, everyone!
For even more fascinating natural science, click on The Incredible Natural Phenomenon In Colorado That Happens Just Once A Year.
OnlyInYourState may earn compensation through affiliate links in this article.
Chinook Winds Colorado
November 25, 2022
What other states experience Chinook winds? 
Actually, Colorado is perhaps the most southernmost place that they occur in the United States. Other places that experience Chinook winds include:
Montana
Wyoming
Alberta, Canada
What other weather phenomena does Colorado experience? 
That's an interesting question because most people automatically think of snow when they think of Colorado, but that's not even that big a deal in most parts of the state. Snow is most intense in the mountains and lesser so on on the Eastern Plains, on the Front Range, and on the Western Slope. However, these areas do have problems of their own.
Colorado has a lot of issues with drought and it often leads to wildfires. There have been some very bad wildfires in Colorado in recent years.
The biggest wildfires in Colorado history were:
The 2020 Cameron Peak Wildfire (208,913 acres)
The East Troublesome Fire of 2020 (193,812 acres)
The Pine Gulch Wildfire in 2020 (139,007 acres)
The 2002 Hayman Fire (137,760 acres)
The Spring Creek Fire of 2018 (108,045 acres).
Tornadoes can also be a problem in parts of Colorado, especially on the Eastern Plains.
OnlyInYourState may earn compensation through affiliate links in this article.