The 11 Very Best Day Trips You Can Possibly Take In Colorado
There are so many sights to see and places to visit here in Colorado that it's impossible to ever feel bored! Even when you think you've done it all, you can rest assured something new will catch your eye and drag you into the wonderland that is the Centennial State. Embark on one of the best day trips in Colorado to enjoy some time spent in the mountains, cities, and towns that make our state the absolute best in the nation.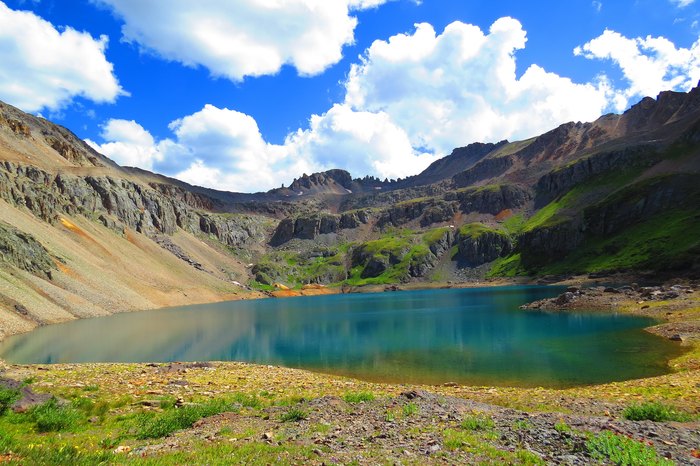 Who will you be taking with you on your epic day trip? Let them know by tagging them in the comments! For more of the best places to spend a day here in Colorado, read 12 Unforgettable Colorado Day Trips, One For Each Month Of The Year and mark your calendar for a year of adventures!
If you've got an idea for an amazing day trip destination here in CO, let us know by nominating it here!
Address: Blue Lakes, Colorado 80424, USA
Address: Royal Gorge, Colorado 81212, USA
Address: 44200 Co Rd 36, Steamboat Springs, CO 80487, USA
Address: Chimney Rock National Monument, 3179 CO-151, Chimney Rock, CO 81121, USA
Address: Denver Botanic Gardens, 1007 York St, Denver, CO 80206, USA
Address: 420 S 14th St, Burlington, CO 80807, USA
Address: Saint Elmo, St Elmo, CO 81236, USA
Address: Garden of the Gods Road, Garden of the Gods Rd, Colorado Springs, CO, USA
Address: Colorado Gators Reptile Park, 9162 Ln 9 N, Mosca, CO 81146, USA
Address: Cheyenne Mountain Zoo Rd, Colorado Springs, CO 80906, USA
Address: Palisade, CO 81526, USA
best day trips in Colorado
January 26, 2021
Which state parks should I visit in Colorado?
The stunning State Forest State Park is one thats certainly worth visiting! It's home to the largest population of moose in the state, with over 600 of these enormous creatures in residence. Another popular state park, Golden Gate Canyon State Park, is an easy to access mountain park with trails for all sorts of recreation. If you're an angler or birdwatcher, plan a trip to Spinney Mountain State Park, which is home to a beautiful reservoir.
What are the most unique towns in Colorado?
Palisade is a great town if you're looking for a quiet and remote paradise. Enjoy a visit to the vineyards and restaurants, or explore the unique canyons and cliffs that surround the town. Creede is an itty bitty town that's earned a reputation for being full of history and one of a kind shops. Another unique town in Colorado, Fairplay, is worth a visit even if only to see South Park National Heritage Area. This list of free things to do in Colorado has several unique places to visit, too!
What are the oldest attractions in Colorado?
There are dozens of national historic sites in Colorado, and many of them are among the oldest attractions in the West. Bent's Old Fort was built in 1833 along the Santa Fe Trail, and you can visit the old fort today. If you love learning about railway history, come take a journey on the Durango and Silverton Narrow Gauge Railroad, which was established in 1882 and still offers rides! Anyone who can appreciate art and sculpture would want to visit the Philadelphia Toboggan Company Carousel No. 6 in Burlington. This gorgeous carousel was built in1905 and still runs an original 1901 Wurlitzer. If you're in need of more inspo, here are 13 historical landmarks you absolutely must visit in Colorado.
Address: Blue Lakes, Colorado 80424, USA
Address: Royal Gorge, Colorado 81212, USA
Address: 44200 Co Rd 36, Steamboat Springs, CO 80487, USA
Address: Chimney Rock National Monument, 3179 CO-151, Chimney Rock, CO 81121, USA
Address: Denver Botanic Gardens, 1007 York St, Denver, CO 80206, USA
Address: 420 S 14th St, Burlington, CO 80807, USA
Address: Saint Elmo, St Elmo, CO 81236, USA
Address: Garden of the Gods Road, Garden of the Gods Rd, Colorado Springs, CO, USA
Address: Colorado Gators Reptile Park, 9162 Ln 9 N, Mosca, CO 81146, USA
Address: Cheyenne Mountain Zoo Rd, Colorado Springs, CO 80906, USA
Address: Palisade, CO 81526, USA