Colorado Has Its Own Area 51 And The Stories Behind It Are Truly Bizarre
For centuries on end, humans have pondered the possibility of extraterrestrials and whether or not there is life on other planets. How is this studied and gauged? Aside from staring at the sky and looking for UFOs, no one really knows for sure. Still, nearly everyone has a theory, including what the folks at NORAD – AKA, our very own Colorado Area 51, near Cheyenne Mountain – really know about aliens and the like.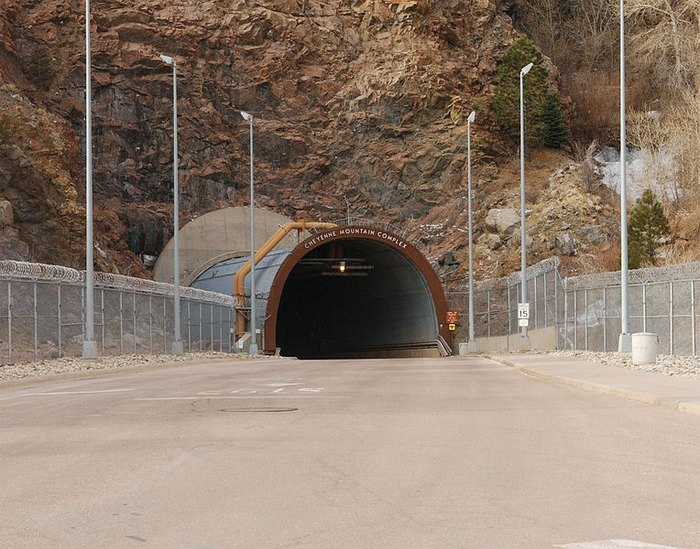 To get an even better look into the super-secret NORAD, check out this rare footage from AirmanMagazineOnline:
Have you ever heard of this mysterious site near Cheyenne Mountain? Do you know of any other mysterious sites in Colorado? We'd love to read your comments below!
For even more popular Colorado conspiracy theories, check out 8 Conspiracy Theories In Colorado That Will Make You Question Everything.
If you're interested in spending a weekend in nearby Colorado Springs, you might consider SpringHill Suites Colorado Springs Downtown.
If you're still in the mood for more Centennial State adventures, take a look at this video about beautiful Hanging Lake and Spouting Rock:
OnlyInYourState may earn compensation through affiliate links in this article.
More to Explore
More to Love about Colorado
Where can we find historic landmarks in Colorado?
The Philadelphia Toboggan Company Carousel No. 6 in Burlington features an original 1909 Wurlitzer 155 "Monster" military band organ.
The Lindenmeier Site in Wellington is an archeological site where researchers have discovered scores of artifacts from the Paleo-Indian culture and the late pre-historic period.
The Granada War Relocation Center in Granada is where President Franklin D. Roosevelt called for Japanese-Americans to be mandatorily relocated following Pearl Harbor.
Read on to learn more about some of the many other wonderful historic landmarks in Colorado.
Where can we find hiking trails in Colorado?
The Three Lakes Loop in Crested Butte winds past lakes, verdant towering tree forests, and waterfalls.
There are several trails winding through the Paint Mines in Calhan and past many beautiful geologic formations.
The Devil's Kitchen Trail in Grand Junction meanders past humungous rock formations and offers sweeping 360-degrees of the surrounding area.
Read on to learn more about some of the many other amazing hiking trails in Colorado.
Where can we find small towns in Colorado?
Durango is one of the state's most beautiful and popular small towns and where you'll find the Durango & Silverton Narrow Gauge Railroad.
Aspen is noted for its charming downtown, arts, and shopping.
Burlington is known for its unique Old Town area and historic carousel.
Read on to learn more about some of the many other charming small towns in Colorado.
Related Articles
Featured Addresses

Norad Rd, Colorado Springs, CO 80906, USA