13 Extremely Weird Things Only People From Colorado Do
Do you like to smother things in green chili, disregard the weather report and climb 2,700 grueling steps for the heck of it? Then you might just be a weird and proud Coloradoan! Here are 13 other extremely weird and out-of-the-ordinary things that only people from Colorado do. See how many of these quirky habits you can relate to: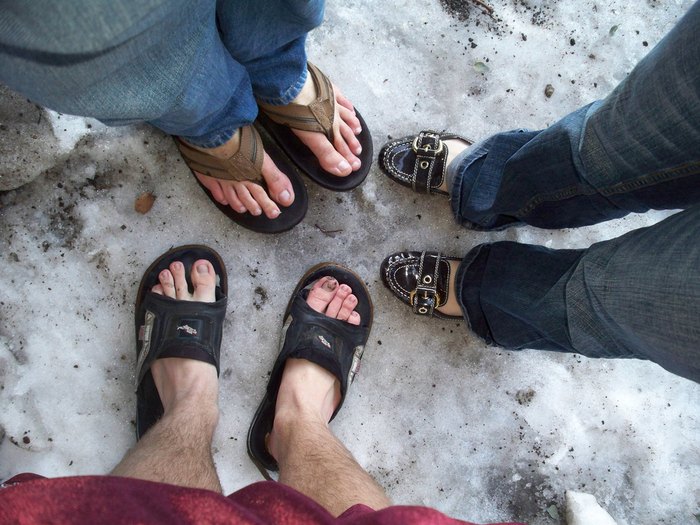 What other weird, unusual, or unconventional things do people from Colorado like to do? Be sure to weigh in by leaving a comment below. We'd love to hear your thoughts!
People From Colorado
July 23, 2020
What are people from Colorado known for?
While the population of Colorado is made up of wonderfully unique individuals, there are some traits that nearly all people from Colorado share. One of them is a love of the great outdoors. Living in a state as naturally-beautiful as Colorado, it would seem almost a crime not to take advantage of all that the state has to offer. While not every Coloradoan you'll meet will be an avid hiker or skiing enthusiast, most folks from the Centennial State enjoy spending quality time outdoors. Curious to learn more (and have a laugh)? Check out these 11 undeniable habits that virtually no Coloradoan can unlearn.
Is Colorado a great place to live?
Yes, it is! Many folks agree that Colorado is one of the best states in the U.S. In addition to the great outdoors, Colorado offers countless treasures to uncover, ranging from excellent dining to cultural experiences. If you're wondering "is Colorado the best state?" you're in good company. Many folks believe that the Centennial State truly has it all: scenery, history, culture, education, arts, friendly people, and an abundance of sunny days. Of course, if you're considering moving to Colorado, you might also consider the fact that the state is notoriously landlocked. This shouldn't dissuade you from moving, though, considering just how many natural swimming spots there are to be found here.
What are the most popular foods in Colorado?
To experience Colorado's diverse and impressive culinary scene is to learn more about what makes the state so great. When you visit Colorado, there are certain foods that you just have to try. Some of the most popular — and famous — foods from Colorado include Rocky Mountain Oysters, Colorado-style pizza, mountain trout, Palisade peaches, bison, Olathe sweet corn, Colorado-style green chile (also known as chili Verde), Denver omelet, and Rocky Ford cantaloupe. How many of these iconic foods from Colorado have you tried?