These 15 Small Towns Across America Have Big Claims To Fame
Here at OnlyInYourState, we have a lot of love for our small towns. While our Bucket List features often cover larger cities, epic attractions, luxurious vacations, and must-visit national parks, there are many, many more adventures to be had in our country's smallest locales, too. In addition to boasting amazing scenic beauty and charm, some of the smallest towns in the U.S. also have great, big claims to fame. From historic points of interest and roadside attractions to world records and natural wonders, we invite you to visit the following small towns across America that are anything but ordinary.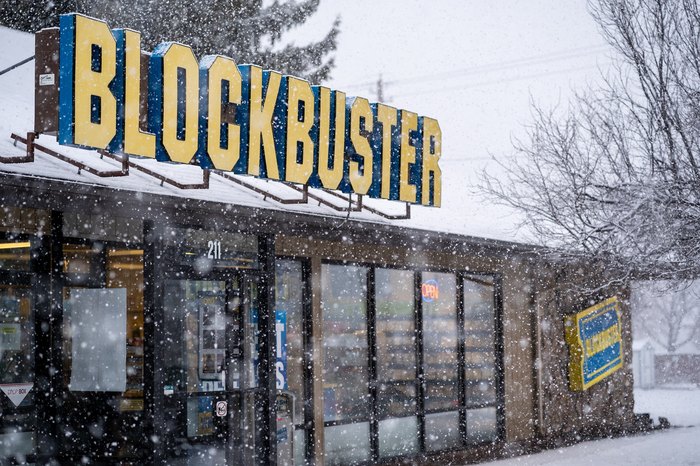 Did you know these small towns across America had such claims to fame? The U.S. is a country that's comprised of 50 wonderful, wholly unique states — each with its own identity, culture, history, and bucket-list-worthy bragging rights.
Address: Claremore, OK, USA
Address: Margate City, NJ 08402, USA
Address: Dog Bark Park, 2421 Business Loop 95, Cottonwood, ID 83522, USA
Address: Afton, WY 83110, USA
Address: Cawker City, KS 67430, USA
Address: Bemidji, MN 56601, USA
Address: Blue Earth, MN 56013, USA
Address: World's Largest Teapot, Co Hwy 30/6, Chester, WV 26034, USA
Address: Newark, OH, USA
Address: Mackinac Island, MI 49757, USA
Address: Middleburg, VA 20117, USA
Address: Old Talbott Tavern, 107 W Stephen Foster Ave, Bardstown, KY 40004, USA
Address: Blockbuster, 211 NE Revere Ave #3, Bend, OR 97701, USA
Address: St. Augustine, FL, USA
Address: Alma, CO, USA