17 Incredible And Iconic Views In America That You Must See In Your Lifetime
There's something about taking in a great view — whether it's the reward after a long hike, a vista seen along a scenic byway, an acclaimed attraction folks flock to see, or a celebrated natural wonder — that stokes and satisfies even the most insatiable wanderlust. Taking in something that is objectively, irrefutably beautiful, is a soul-filling, life-affirming experience with which pictures simply cannot compete. In America, these are places like the Grand Canyon, the National Mall, Mt. Rushmore, and the Golden Gate Bridge; views that are incredible, iconic, and bucket-list worthy. Below you'll find such awe-inspiring vistas and adventures, and we hope you make a point to experience them all during your lifetime.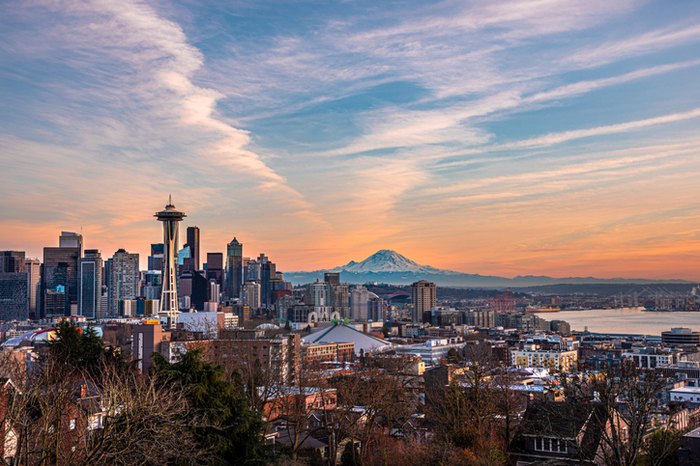 These iconic views across America are all jaw-dropping and awe-inspiring, sure to fill your bucket and fuel your future adventures.
Address: Bixby Creek Bridge, California 93940, USA
Address: Maroon Bells, Colorado 81654, USA
Address: Mount Rushmore, Mt Rushmore, Mount Rushmore UT, SD 57751, USA
Address: Linn Cove Viaduct, North Carolina 28646, USA
Address: Crater Lake, Oregon 97604, USA
Address: The Gateway Arch, Gateway Arch, St. Louis, MO 63102, USA
Address: Maryland Heights Trailhead, 489-551 Harpers Ferry Rd, Knoxville, MD 21758, USA
Address: Kerry Park, 211 W Highland Dr, Seattle, WA 98119, USA
Address: Mather Point, Grand Canyon Village, AZ 86023, USA
Address: N? Pali Coast State Wilderness Park, Kapa?a, HI 96746, USA
Address: Washington, DC, USA
Address: Niagara Falls, NY, USA
Address: Portland Head Light, 12 Captain Strout Cir, Cape Elizabeth, ME 04107, USA
Address: Sunrise Point, Utah 84764, USA
Address: Grand Prismatic Spring, Wyoming 82190, USA
Address: Cadillac Mountain, Bar Harbor, ME 04609, USA
OnlyInYourState may earn compensation through affiliate links in this article.