13 Snapshots That Prove Arkansas Has The Best State Parks In North America
There's no better way to explore the beauty of Arkansas than by getting out there and hiking, camping or fishing at one of its 52 state parks. Take a look at these gorgeous photos, and you'll have to agree that these are some of the best state parks to visit in Arkansas.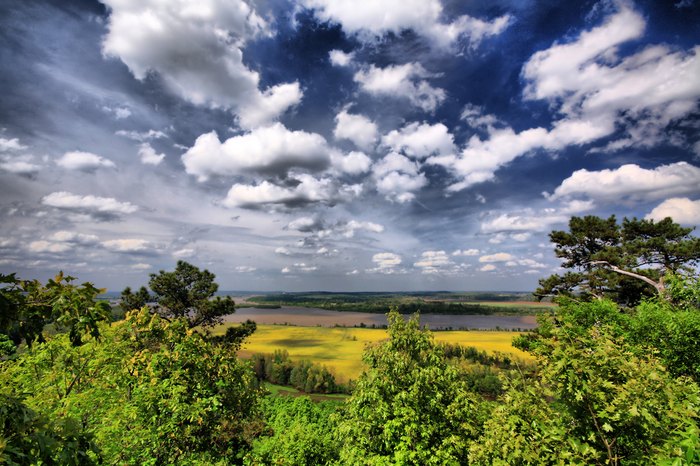 What are your favorite State Parks to visit in Arkansas? Share your stories and photos with us in the comments!
OnlyInYourState may earn compensation through affiliate links in this article.
More to Explore
State Parks to Visit in Arkansas
What are the most beautiful hikes in Arkansas?
Arkansas has so much stunning nature to admire. From lakes, swimming holes, and hot springs, to the awe inspiring Ozark mountains, there is so much to see on a simple hike. Arkansas has over 250 trails to explore so you will definitely be able to find one that is perfect for you and anyone you should choose to bring along. Since summers in Arkansas are very hot and humid, we recommend hiking in the fall to stay cool, though the state is gorgeous is every season. Here are a few great hikes to take in the state with varied levels of difficulty and rewarding views.
Can I hike to abandoned places in Arkansas?
If you are enthusiastic about abandoned places, Arkansas is an awesome state to explore. With its rich history as a mining state, there are a large amount of ghost towns that you can walk right into and explore. While it may feel a bit creepy, these ghost towns are a piece of history frozen in time, and are more than worth the visit. There are over 20 ghost towns in Arkansas that run the range from still well intact to total ruins, and each one has a history worth discovering. This article covers a loop trail hike that will take you straight to one of these ghost towns.
What are the most beautiful lakes in Arkansas?
It may be hard to believe but Arkansas has 2,400 individual lakes, each with their own sort of natural beauty. Some of the best known and most beautiful of these lakes include Lake Ouachita, Beaver Lake, and Norfork Lake. Whether you are into swimming, boating, fishing, or anything else you can do on the water, there is a lake in Arkansas for you. Check out this article for information on some gorgeous but more hidden lakes.
Related Articles
Explore Arkansas