Take This Road To Nowhere In Arkansas To Get Away From It All
Our society is full of stress. We go to work, we haul our kids to their events, we worry about bills, our kids, our schedules, politics, the future—everything. Because we're so full of anxiety, we all need ways to escape from it. One of those ways is to go on an aimless drive, one where you're not worried about going somewhere in particular or arriving at a certain time. One where you can't look at your smartphone for at least an hour. Luckily, our state is full of scenic byways. Other roads may be more popular, but Old Highway 71, which was supplanted by I-49 as a favorite way to travel from Northwest Arkansas, has low traffic and lots of scenic spots along the way. It runs right through the heart of the Boston Mountains, where the views are spectacular.
We didn't choose it only because it's beautiful and has low traffic, it's also easy to get to from other parts of the state. Simply turn off of I-40 at the small town of Alma and head up 71. Driving up from Alma puts you on the side of the road where the views are most scenic. And if you're feeling sufficiently decompressed by the time you get to the town of West Fork, simply pull onto I-49 and take the quicker road back home.
If you're looking for a map to this road, click here.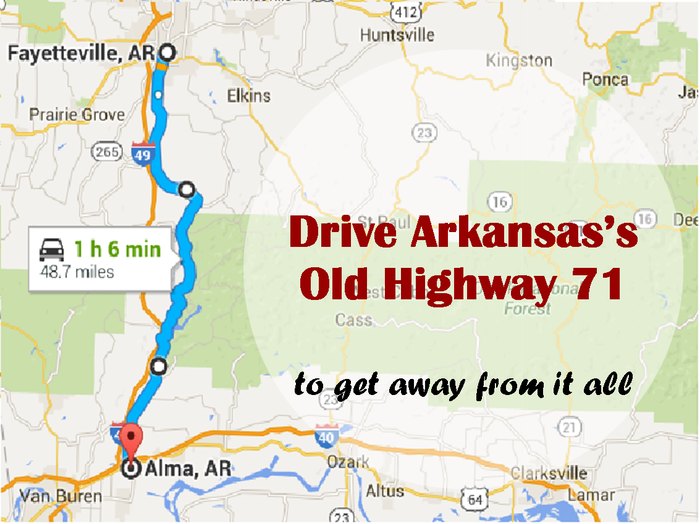 For more scenic byways where you can get away from it all, check out this list.
To find overlooks where you can enjoy all the splendor of the natural state, click here.
OnlyInYourState may earn compensation through affiliate links in this article.
Related Articles