These Are The 9 Most Pristine Lakes In Arkansas… And They're Positively Stunning
We know Arkansas lakes are beautiful, and probably the perfect place to spend the sweltering Arkansas summer, but which are the clearest lakes in Arkansas? That is, which are the most pristine? Which lakes in the natural state are still in their natural state? From the cleanest waters to the most untouched shorelines, here you'll find nine of the most clear lakes in Arkansas.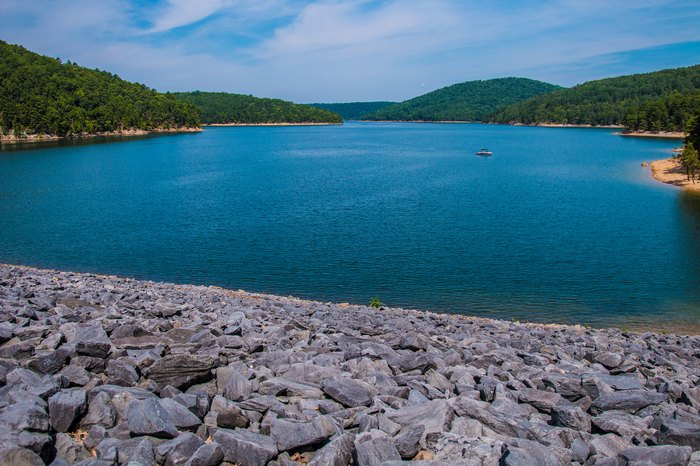 The clearest lakes in Arkansas are worth a visit or two! For more lakes you'll love, try this list.
If you're looking for swimming holes, you'll find them here.
OnlyInYourState may earn compensation through affiliate links in this article.
clearest lakes in Arkansas
July 01, 2022
Where can you camp lakeside in Arkansas?
There are some amazing lakeside campsites in Arkansas. One great option is the Crystal Springs Recreation Area located in the Ouachita National Forest. There you will find the gorgeous shores of Lake Ouachita and spots for tent and RV camping. There are about 70 campsites where you can stay the night and then enjoy the lake during the day. Another lake nestled in the Ouachita National Forest is Shady Lake. This 25-acre lake has 66 campsites available that offer a range of amenities. So check it out and see if it's the right camping spot for you!
What are some great spots for fishing in Arkansas?
If you're up for a day of hiking and fishing, there are some great fishing trails in Arkansas for you! Try the 2.24 Austell Trail in Village Creek State Park which brings you to Lake Austell. This haven for bass fisherman will knock your socks off. Or take the Dam 3 to Hardy Trail at Mammoth Spring State Park. The trail is a long 15.7 miles long, but you wont' have to hike the whole way to find a great spot to cast for rainbow trout.