There's Nowhere In The World More Perfect Than This Arkansas Cottage
You're probably familiar with Thorncrown Chapel in Eureka Springs and Mildred B. Cooper Memorial Chapel in Bella Vista. You might even be familiar with the famous architect who designed them, E. Fay Jones. What you might not know is that Jones designed a cottage on Eden Isle at Greers Ferry Lake. This feat of architecture is called Stoneflower Cottage, and it really is just about the most perfect little cottage you can imagine.
Stoneflower Cottage is located on Eden Isle at 10 Yacht Harbor Road in Heber Springs. You can get directions here.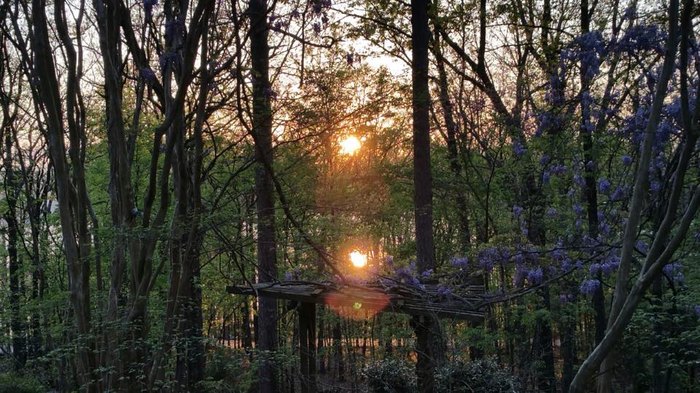 For more to do while you're on Heber Springs, click here. To visit a chapel designed by Jones's protege, go here.