These 9 Trails in Arkansas Will Lead You To Extraordinary Historical Ruins
Not all trails lead to waterfalls. From Native American structures, historic battlefields and ghost towns, Arkansas is filled with a rich history. Luckily for us, both history lovers and nature lovers will enjoy many of our beautiful, historic hikes. Get lean and learn on these unique hikes in Arkansas that lead to extraordinary historical ruins.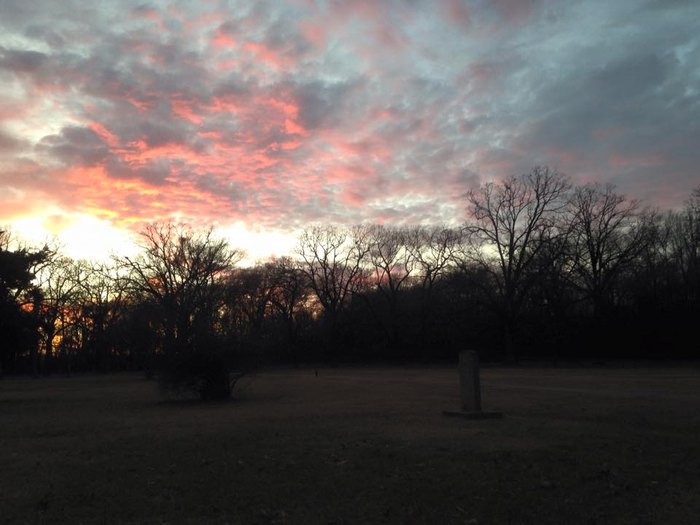 Are you ready to take one of these archaeological tours? Have you been on any of these unique hikes in Arkansas? Let us know in the comments below!
For more information on Rush and others, read about the grim realities of Arkansas ghost towns.
OnlyInYourState may earn compensation through affiliate links in this article.
Address: 1741 Old Post Rd, Gillett, AR 72055, USA
Address: S Battlefield Park Rd, Prairie Grove, AR 72753, USA
Address: Louisiana Purchase Historic State Park, AR-362, Holly Grove, AR 72069, USA
Address: Village Creek State Park, 201 County Road 754, Wynne, AR 72396, USA
Address: Blanchard Rd, Mountain View, AR 72560, USA
Address: Parkin Archeological State Park, 60 State Hwy 184, Parkin, AR 72373, USA
Address: Rock House Cave, 364-294 Red Bluff Dr, Morrilton, AR 72110, USA
Address: Toltec Mounds, Arkansas 72142, USA
Address: Rush, AR 72687, USA
unique hikes in Arkansas
August 06, 2020
What's the most beautiful hike in Arkansas?
With endless mountain ranges, rivers, valleys, and forests, you can bet that Arkansas is filled with beautiful hiking trails. While everyone will have their own thoughts on what's the most beautiful hike in Arkansas, many will agree that the honor belongs to the Whitaker Point Trail near Pettigrew. For such a relative short hike (3 miles round trip) you'll be amazed at the views you'll see.  From wildflowers to waterfalls, this short and sweet hike is jam packed with gorgeous scenery, including Whitacker Point which has one of the most stunning mountain range views in the state.
Where can I hike to a cave in Arkansas?
There are plenty of hiking trails that will lead you to caves in Arkansas, each one more hauntingly beautiful than the next. The caves at Pedestal Rocks are a must-see, and the 2.2-mile hike isn't that long or hard, either, and you'll have the opportunity to step inside the cave and take a look around.  The Pedestal Rocks Loop Trail is located at the Pedestal Rocks Scenic Area, and the trail is easily marked, but it is rated as moderately difficult so be sure to wear the proper footwear before embarking on this awesome trail.
What are the best waterfall hikes in Arkansas?
Waterfall hikes are a great way to get outside and explore Arkansas, and luckily we've got plenty to choose from. Hemmed-In-Hollow Falls is the tallest waterfall between the Rockies and the Appalachians. Clocking in at 209 feet, this single-drop waterfall in the Ponca Wilderness Area in northern Arkansas is worth a road trip from any corner of the state. There are a few different hiking trails that will take you to the waterfall: Centerpoint Trail and the Compton Trail are both great options if you'd like to park and hike in, and you're looking at about a five mile round trip hike to the falls, well worth every step.