You'll Never Forget Your Stay At These Little Known Houseboats In Arkansas
You may be thinking to yourself, well campgrounds are great and everybody loves yurts, but I want to have an even more unique, full experience in the beauty of Arkansas nature. Fear not, because there's another lodging option that you might not have considered. To have the very best time on an Arkansas lake, you should consider renting a houseboat. Some of the most luxurious houseboats in the Natural State belong to DreamChaser Houseboat Rentals, which can be found at Mountain Harbor Resort on Lake Ouachita. Mountain Harbor Resort is located in the Ouachita National Forest at 60 Marina Drive in Mount Ida.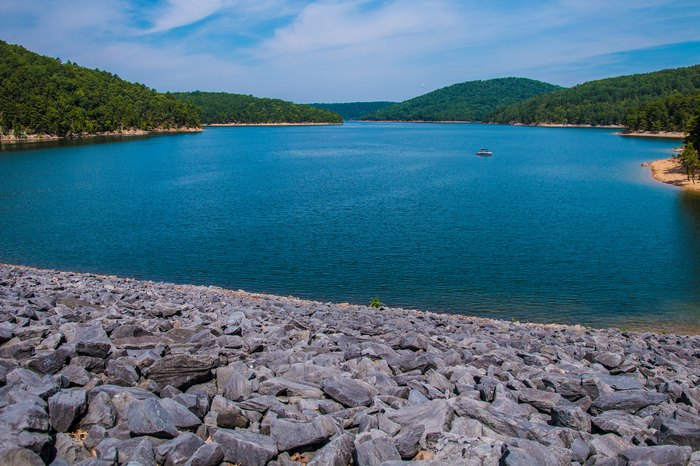 For more unique ways to stay in Arkansas, click here. If you want to learn more about Arkansas's five diamond lakes, click here. To see more of the glory of Lake Ouachita, you'll want to check this out.