The Stacked Rocks In Arkansas' Ozark National Forest Look Like Something From Another Planet
Our state has plenty of weird rock formations from the Arkansas Sphinx to the pedestal rocks at King's Bluff. The towering monoliths at Stack Rock Scenic Area seem to take you up, up and away to a different planet entirely. Let's tackle these natural skyscrapers for the rewarding view!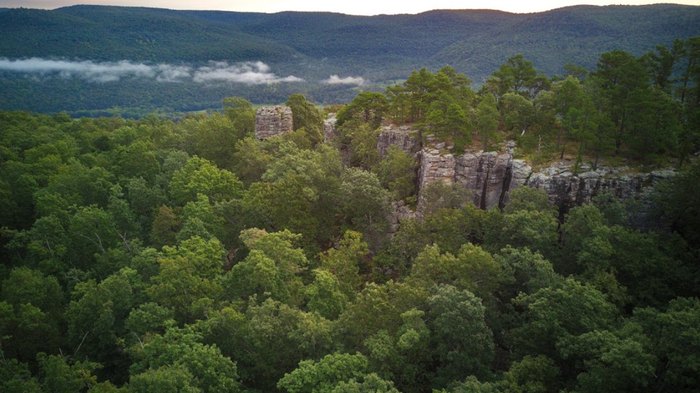 Have you ventured to this otherworldly site before? Share your experience with us in the comments below! You can also share you photos to our Facebook group, Arkansas Nature Lovers. You should join for your chance to be featured and to discover why there's nothing better than Arkansas' stunning nature.
Address: 35.873472, -92.914556