The Oldest Settlement In Arkansas Is Now A State Park And You Need To Visit
In 1686 what is currently Arkansas was a wilderness that hadn't been thoroughly explored by the Europeans slowly making their way across a vast new continent. Henri de Tonti set up a French trading post along the lower Arkansas River, one that he called Arkansas Post. It was the first European settlement in what would become Arkansas, and it became a place where the Quapaw could peaceably trade with new European neighbors. You probably remember learning about Arkansas Post if you went to school in Arkansas, but did you know that the site of this historic settlement is now home to a state park called Arkansas Post Museum State Park? Did you know there's also a portion of Arkansas Post that is called Arkansas Post National Memorial? You can find both of those things by driving to Arkansas Post, and you need to go there and check out all that important history.
Both the state park and the national memorial are located near the Delta town of Gillett. For directions to Arkansas Post Museum State Park, click here. To find the Arkansas Post National Memorial, click here.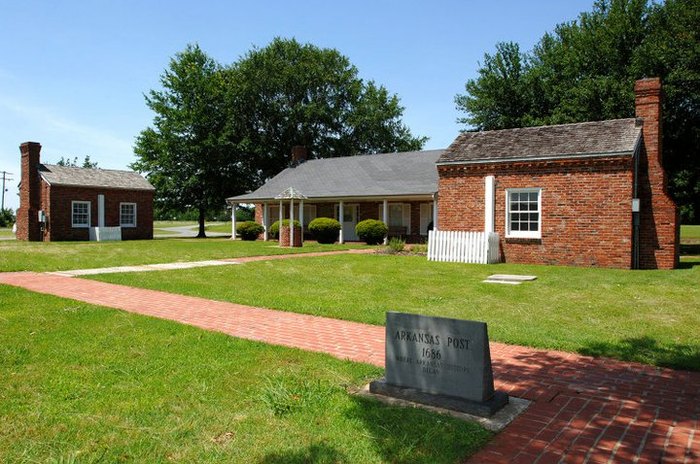 To find more hidden historic gems in the Natural State, click here. For horrifying history you didn't learn about in school, read this article.
OnlyInYourState may earn compensation through affiliate links in this article.