This Arkansas Mill Is Picture Perfect And You'll Want To Visit
One minute and 34 seconds into the opening credits of Gone with the Wind, you'll see something that might look familiar. Check out this video. I'll wait…
Did you see it? Arkansas's own Old Mill there on the screen in one of the most iconic movies of all time? If that doesn't make you proud to live in the most scenic state in the nation, I don't know what will.
Though the mill is authentic-looking enough to be featured in this film, and though it is listed on the National Register of Historic Places, it wasn't built in the 1800s. It was built 1933 by a team including an architect and an artist. That's right, they used an actual sculptor to form the bricks in order to simulate the iron, wood, and steel features of the mill in concrete.
It's part of TR Pugh Memorial Park, which is a wonderful place in North Little Rock. It's full of toadstool sculptures, bridges, cascades, and, of course, the mill itself.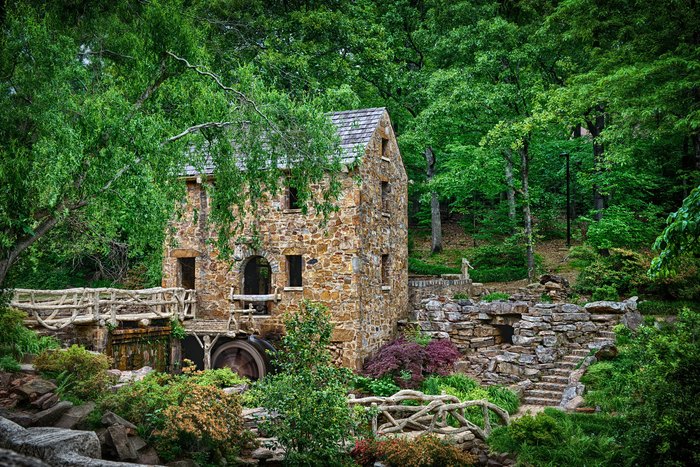 You'll find another dream-like place in Arkansas in this article.
To keep up the theme and find a place full of whimsy, go here.