This Arkansas Beach And Waterfall Will Be Your New Favorite Paradise
Big name destinations are fun but don't feel like the Natural State can't provide a beach getaway or two. Lake Balboa is the perfect blend of sandy beaches, lakeside activities, and waterfall chasing. The Hot Springs Village gem simply is a must visit. Let's pick an adventure and head to this gorgeous lake.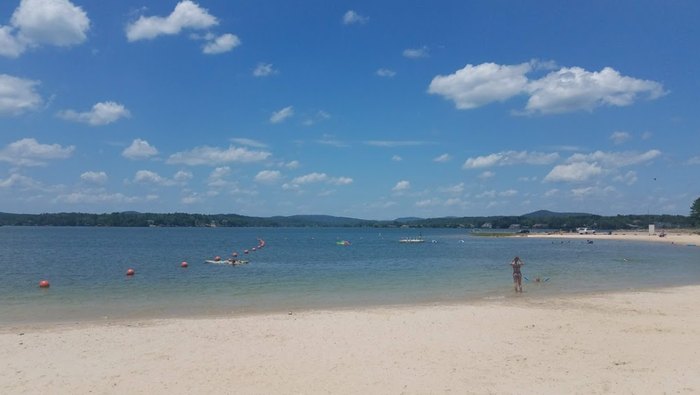 Have you been to Lake Balboa yet? Where do like to spend most of your time at this lake beach and river waterfall combo? Share with us in the comments below!
West of here is the lake with the cleanest water in the nation! Or you can take a little road trip to this beautiful scenic drive in the forest.