What Lies Beneath The Streets Of This Arkansas City Is Creepy Yet Amazing
Not many people are aware, but under the streets of Hot Springs, Arkansas is a stone arch aquifer that's been around since 1884. Despite its construction in the late 19th-century, not many visitors today even know it exists. The tunnel was said to have been used during the 1920s as a passageway, which was beneficial to mobsters who wanted to get around the city without being spotted. The arch and its additions extend through Whittington Avenue, Park Avenue, and onto Broadway. It's a fascinating glimpse into The Natural State's History, so let's take a look under the streets of Hot Springs, Arkansas.

(YouTube/James Katowich)
The original portion of the tunnel is a marvelous structure of novaculite and granite stone. The tunnel's additions are constructed from a variety of materials such as stone and brick. Concrete walls can be found in some areas of the tunnel. The city of Hot Springs once proposed a plan to deepen the creek under the arch, as the tunnel is not large enough to support the volume of water produced by severe weather. However, the plans were abandoned because the effort could have disturbed the natural balance of the thermal hot springs that give the Spa City its name.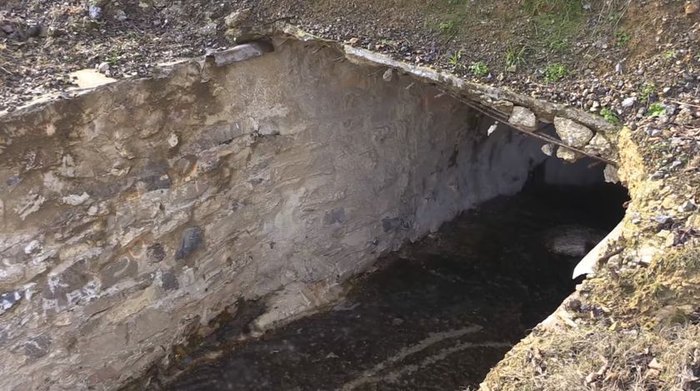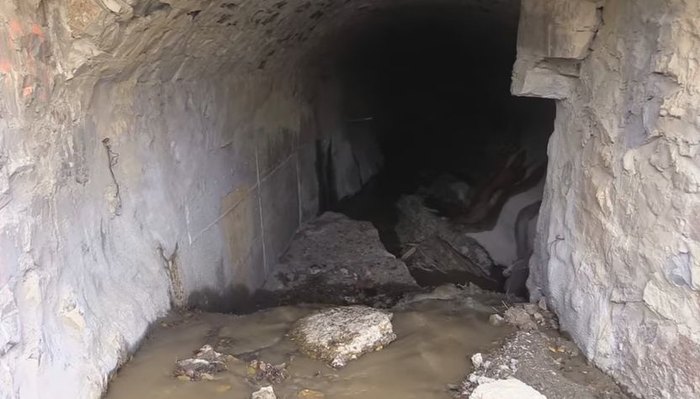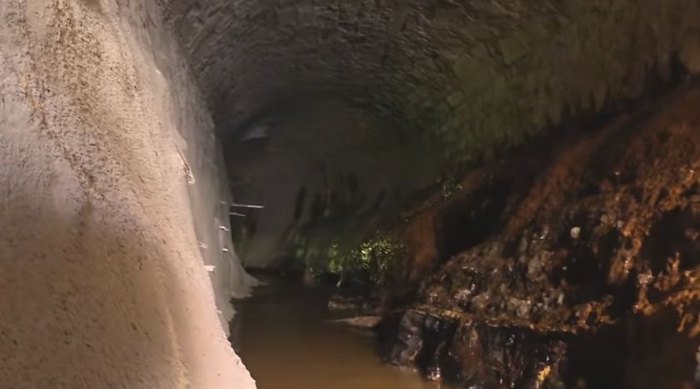 (YouTube/Hot Springs Broadcast Network)
In 2014, the city of Hot Springs (in particular the stormwater division) began restoring and maintaining the creek tunnel after receiving a sizeable federal grant. The original arch was federally funded at a cost of $136,735. The 21st-century restoration project was funded at a cost of $480,000—a price well worth every penny, as the project keeps Arkansas history preserved.

(YouTube/City of Hot Springs, Arkansas Government)
A vital part of flood control in downtown Hot Springs, the creek tunnel is not known by many. It's illegal – and dangerous – to visit this tunnel yourself, so explore it virtually by watching the YouTube videos and enjoying the photos in this article rather than setting off on foot.
Did you know about this tunnel system under the streets of Hot Springs, Arkansas? Let us know in the comments below!
OnlyInYourState may earn compensation through affiliate links in this article.
Address: Hot Springs, AR, USA
under the streets of Hot Springs, Arkansas
July 19, 2020
What are the most unique towns in Arkansas?
Like any state, Arkansas certainly has its fair share of unique towns that are worth checking out. One tiny town that often gets overlooked is Mountainburg. With a population of less than 1,000, this unique town nestled within the Boston Mountains is a great spot to camp for a weekend. While you're there, be sure to visit Lake Fort Smith State Park, a 260-acre park known for Artist Point, a breathtaking view of the mountain range and surrounding valleys.
What underrated places in Arkansas should I visit?
From waterfalls to historic sites, Arkansas has plenty of hidden gems that are perfect for a day trip. Just because they get overshadowed by some of the more well-known attractions doesn't mean they're not worthy of a visit, and who knows, you may end up loving these spots more than the most popular attractions in Arkansas! Some of the more underrated places in Arkansas include Garvan Woodland Gardens in Hot Springs, the Highway 61 Arch on the Arkansas-Missouri State Line in Mississippi County, Pedestal Rock in Witts Springs, and the beautiful Punchbowl Falls in Lurton, Arkansas.
What are the best manmade attractions in Arkansas?
Even though Arkansas may be known as The Natural State, there are plenty of manmade works that deserve a spotlight. From picture-perfect lakes to impressive archways, there are countless manmade attractions in Arkansas that you should add to your bucket list. The oldest manmade lake in Arkansas is Norfork Lake in the Ozark Mountains, which is popular for fisherman looking to catch their record for spotted, striped, and largemouth bass. History lovers will enjoy visiting St. Elizabeth Catholic Church in Eureka Springs. This beautiful church was built in 1904 and its unique claim to fame is in the way you'll enter the building: though the bell tower!