Every Family Should Take This Unforgettable Arkansas Road Trip
One of the best things about Arkansans is that we treasure the drive to a destination just as much as the actual attraction. No matter if it's taking the long way so we can enjoy one of the scenic byways or making sure we hit every side-stop along the way to our next vacation, we're not a hurried group of folks. An epic road trip that needs to be taken by every Arkansan at least once is along the Great Highway 65. Drivers can tour the whole of the Midwest from Iowa to Louisiana, tackle the full stretch that covers Arkansas, or just make a day trip of it. Let's plan a weekend excursion along one of the legs of this main thoroughfare.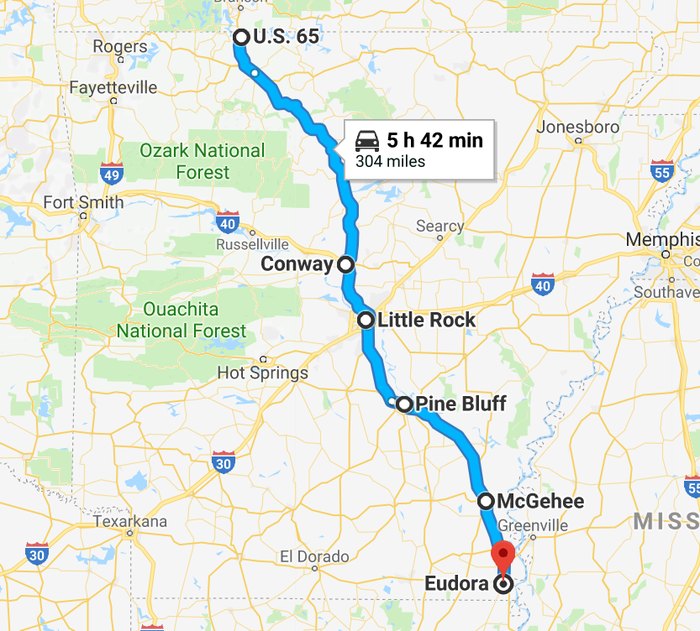 To take this trip, use this map that has all of today's stops. Of course you can add as many detours as you want! Share your must-visits along this route with us in the comments below!
You may want to take this other scenic road trip or drive through this gorgeous tunnel of trees.
OnlyInYourState may earn compensation through affiliate links in this article.