This Swimming Spot Has The Clearest, Most Pristine Water In Arkansas
Less than a half-hour drive from the resort town of Hot Springs, Lake Ouachita is one of central Arkansas's five diamond lakes. The diamond lakes are so-called because of the clarity of their waters and their location near diamond and quartz-rich land. Lake Ouachita is the biggest lake entirely in the state of Arkansas, and it's also the cleanest. Honestly, we're obsessed! In fact, Lake Ouachita is one of the cleanest lakes in the world. How amazing is that? This lake is so super clean that it's home to a rare species of non-stinging jellyfish that can only thrive in the cleanest freshwater habitats on the planet. It's so clear that scuba divers come from all over the world to explore beneath the waves and even enjoy spearfishing season. There are more than 690 miles of shoreline at Lake Ouachita, so even away from designated swim beaches, there are plenty of places where you can swim.
For directions to this crystal-clear lake, visit Google Maps.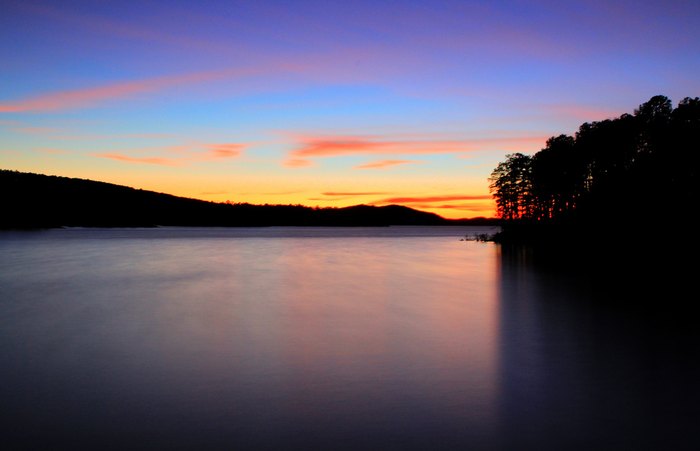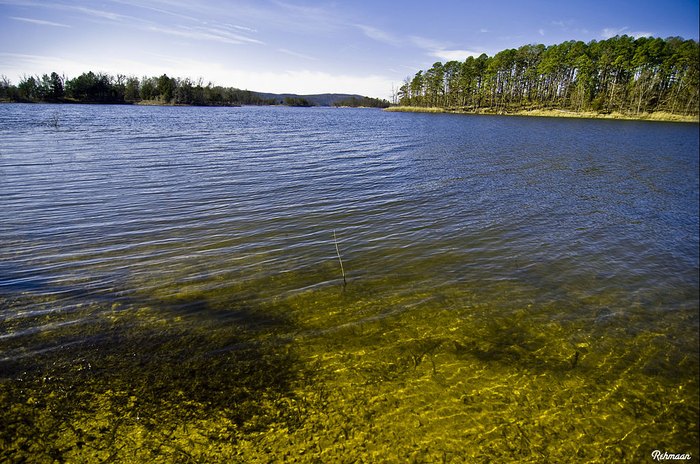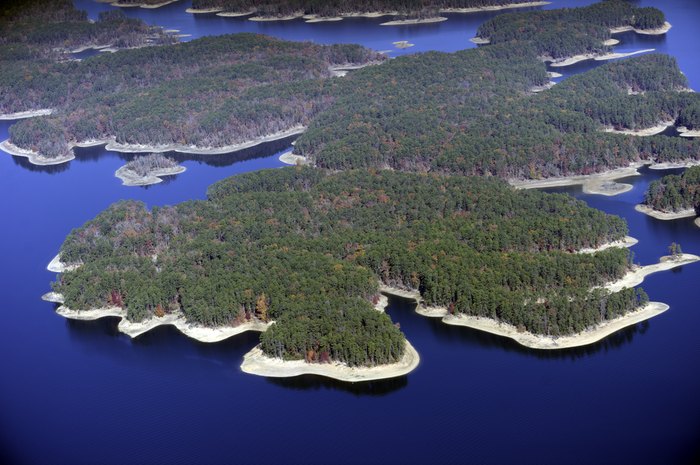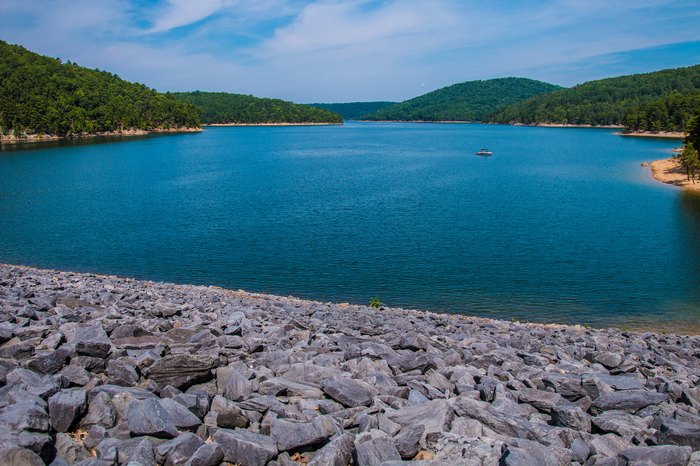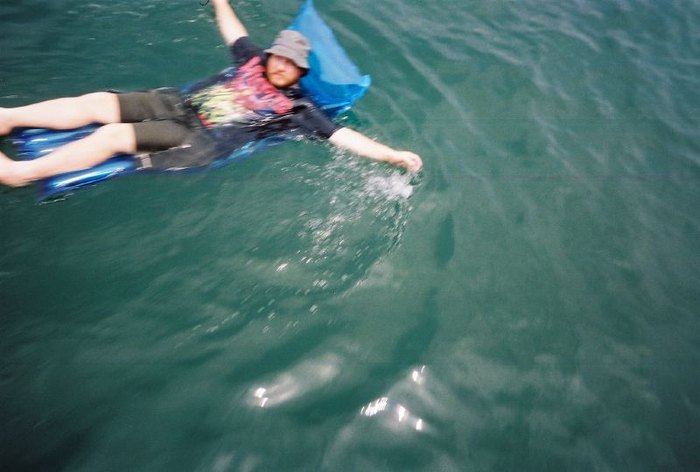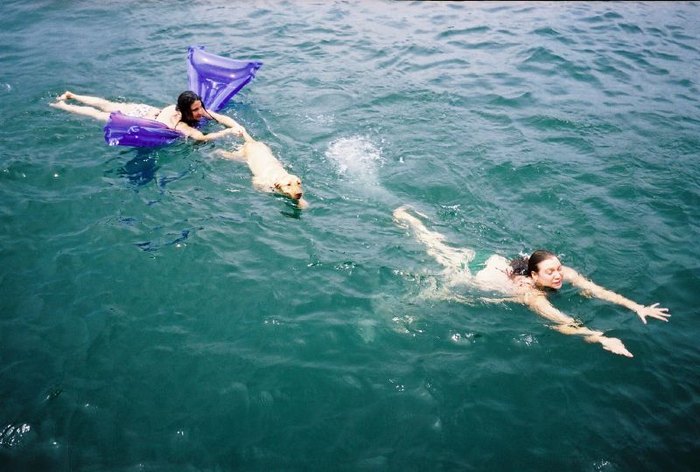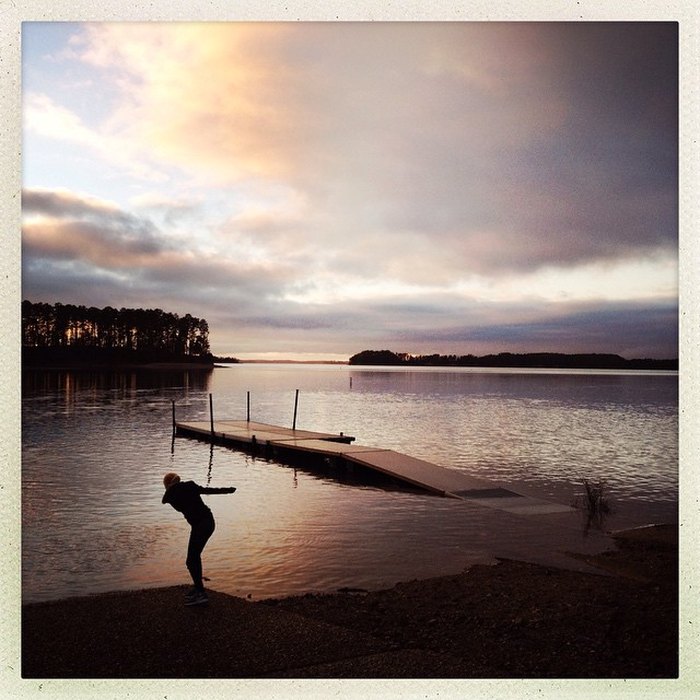 This wonderful video sums up this amazing lake in Arkansas very well:
Looking for some awesome places to go swimming as the weather heats up? No worries – check out some of the best swimming beaches in Arkansas. If you'd prefer not to literally swim with the fishes, these water parks in Arkansas will meet your needs. Exciting! How many of these amazing places are on your Arkansas bucket list? If you were to go swimming in Arkansas tomorrow, where would you go? Let us know!
OnlyInYourState may earn compensation through affiliate links in this article.
Address: Lake Ouachita, Arkansas, USA
Clear Water at Lake Ouachita
May 03, 2023
What are some of the clearest lakes in Arkansas? 
Arkansas is one of the most underrated states when it comes to natural beauty, if you ask us. This awesome state is home to numerous incredible lakes (more on the specifics of that in a moment), and all of them are worth checking out. For example, some of the clearest lakes in Arkansas are: 
Lake Ouachita – This stunning lake is literally known for its clarity and beauty. And it's ours! 

 
Mirror Lake – This tiny lake is named as such for a reason; the water here is so still and clear that at times it reflects the stunning sky above, giving it an outrageously blue appearance. 

 

DeGray Lake – This lake is famous for how clear it is, too! This one's beloved among snorkelers for its clarity and cleanliness. 

 
Learn more about all of these gorgeous, clear lakes in Arkansas. 
How many lakes in Arkansas are there? 
Arkansas is one of those tragically underrated states when it comes to lakes and natural wonders. If you're a lake lover (and we assume you are), you might want to be sitting down for this one: there are at least 2,340 named lakes and/or reservoirs in Arkansas. Of these lakes, Lake Chicot is the largest natural lake. Lake Ouachita is the deepest lake in the state. If you're a fan of these lakes, you'll love checking out even more diamond-clear lakes in AR. 
Where is Lake Ouachita in Arkansas? 
Lake Ouachita is the largest lake in Arkansas, and arguably one of the most popular! It offers up about 40,000 amazing acres of pristinely clear water, and it's surrounded by the beautiful Ouachita National Forest. It's actually one of the cleanest lakes in the entire country, and as far as lakes go nationally, we think it's sadly underrated. If you're a fan of this lake and all the others, you might want to read about more of the most beautiful lakes in Arkansas.