4 Amazing Castles That Are Hiding In Arkansas
Castles in Arkansas *do* exist, even if they're an unusual sight among the natural surroundings that people are used to seeing in the Natural State. These unique feats of architecture give the state an even more interesting vibe, and Arkansas travelers are sure to enjoy taking pictures and making memories at these majestic places. Without further ado, we present to you some truly amazing castles in Arkansas: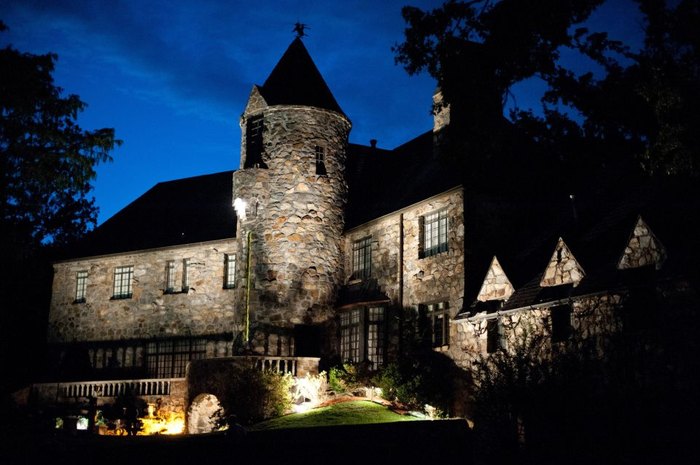 What are your thoughts on this incredible selection of castles in Arkansas? Who knew that the Natural State had such a medieval spin to it? Check out these regal locales across Arkansas during your travels and share some other stately locations you've seen! If you enjoyed learning about these unique places, you'll definitely want to check out these hidden gems in Arkansas.
OnlyInYourState may earn compensation through affiliate links in this article.
Address: 6601 Stagecoach Rd, Little Rock, AR 72204, USA
Address: Castle Rogue's Manor, 2272 State Hwy 187, Beaver, AR 72613, USA
Address: Quigley's Castle, 274 Quigley Castle Rd, Eureka Springs, AR 72632, USA
Address: Dromborg Castle, Fayetteville, AR 72701, USA
Castles In Arkansas
February 04, 2021
Does Arkansas have any hidden gems?
As you might have guessed from reading the above article about fascinating castles in Arkansas, the Natural State is brimming with one-of-a-kind places to discover. In fact, you could easily devote a lifetime to exploring all the fascinating places Arkansas has to offer. Some of the top hidden gems to explore in the state include Gunner Pool Recreation Area, Ozone Burger Barn, Beaver Lake's Ghost Town, Longbow Resort, Long Pool Falls, Blue Spring near Eureka Springs, Alma Aquatic Center, the Lakes of Cosmic Cavern, Loco Ropes, Turpentine Creek, and Richland Creek Wilderness. You can learn more about these off-the-beaten-path destinations in Arkansas.
What's the oldest building in Arkansas?
Spend any amount of time in Arkansas, and you'll quickly realize that it's a state characterized by an utterly fascinating history. If you're curious to explore the oldest building in Arkansas, you'll want to plan a visit to the Jacob Wolf House, which is among the oldest standing structures in the state. The log house dates back to 1825 when a man by the name of Jacob Wolf purchased 76 acres of land near the North Fork and White River. The building was constructed in 1829 and remains a prime example of how log homes were constructed during the nineteenth century.
Are there any abandoned ghost towns in Arkansas?
There are ghost towns to be discovered in almost every corner of the United States. These places tell the tales of centuries past when once-thriving communities were forced out due to circumstance or tragedy. Arkansas hasn't been immune to these losses either, and there are plenty of abandoned ghost towns to be seen in the Natural State. Some abandoned ghost towns in Arkansas include the Arkansas Post, Bolding, Bruno, Daleville, Eros, Four Gum Corner, Moscow, and Mount Tabor. Have you driven through any of these abandoned communities? You can learn more about these places by reading our previous article outlining some haunting ghost towns in Arkansas.