The All-Day Trek On Butterfield Hiking Trail In Arkansas Will Reward You With Stunning Views And A Swimming Hole
Inspired by the Butterfield Overland Stage Trail of the 1800s, the Butterfield Hiking Trail (BHT) in Arkansas is a backpacker's dream. Spend the night under the stars or challenge yourself with an all-day trek along this multi-faceted trail. Let's pack the essentials; lace up our hiking boots, and tour this rewarding loop trail in the Natural State.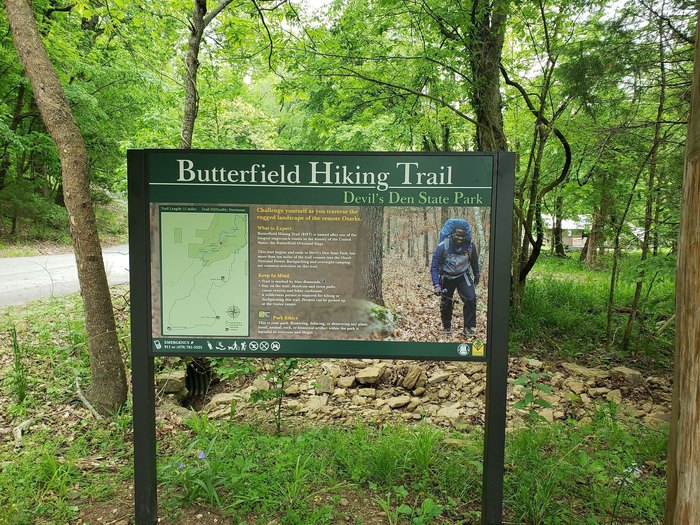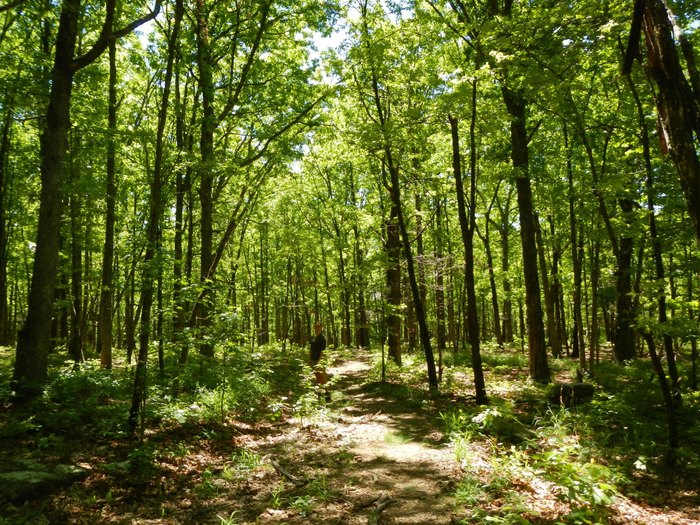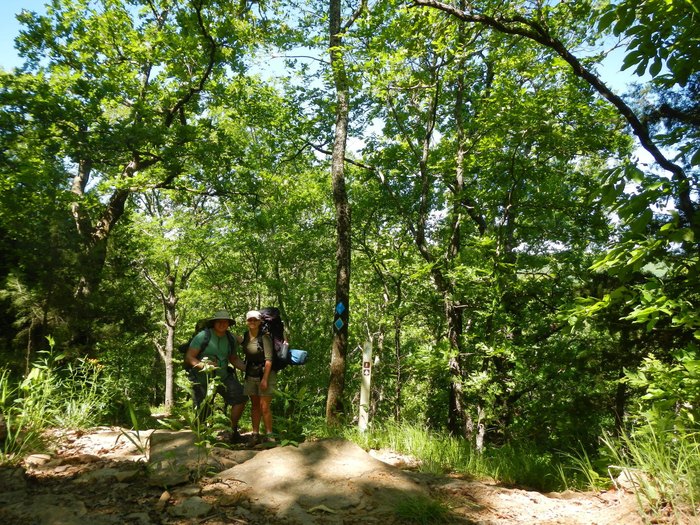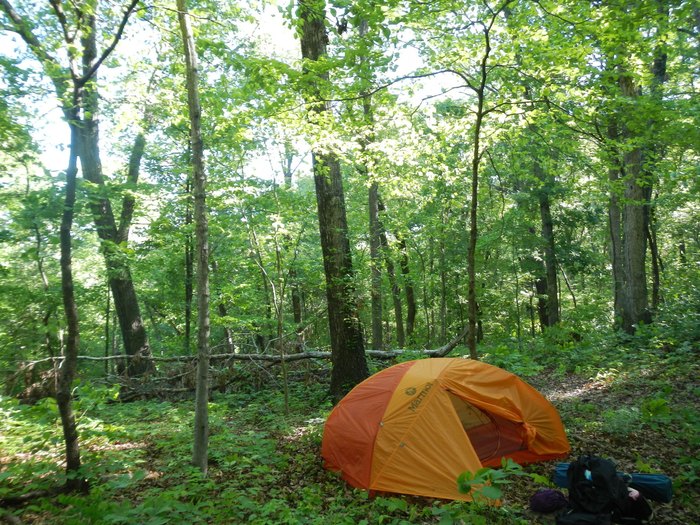 Have you taken on the Butterfield Hiking Trail before? Did you backpack or take it on all at once? Share your hiking experience with us in the comments below! We'd love to see your photos in our Facebook group, Arkansas Nature Lovers. You should join for your chance to be featured and to discover why there's nothing better than Arkansas' stunning nature.
If you need a smaller adventure than the BHT then walk behind this waterfall for a refreshing stroll.
Address: Visitor Center, 120812 W Devils Den Rd, Winslow, AR 72959, USA
OnlyInYourState may earn compensation through affiliate links in this article.
Butterfield Hiking Trail
July 08, 2022
What are some of the best hiking trails in Arkansas?
The Butterfield Hiking Trail is by no means the only amazing hike in Arkansas. All across the Natural State, adventures await on the trails! In terms of all-around hiking trails in Arkansas, we put together this list of 12 hikes that are designed to be taken one at a time, each month, for an entire year. Taking into consideration seasonal conditions — like the best chances to see frozen waterfalls in Arkansas, beautiful wildflowers in Arkansas, or the best fall foliage in Arkansas — these hikes represent the best the Natural State has to offer. We're particularly fond of the waterfall trails on this list, as the Hemmed-In Hollow Falls Trail and Kings River Falls Trail both offer delightfully refreshing waterfall swimming pools for intrepid explorers. The Kings River Falls Trail, in particular, is one of our favorite hikes in Arkansas. The easy 1.2-mile trail will lead you to one of the best swimming holes in the state. Chill under the 10-foot falls to congratulate yourself for sticking to your resolution. Cannonball!
Are there many waterfall hikes in Arkansas?
Absolutely there are! The Natural State is home to 200+ beautiful waterfalls, which makes for some pretty spectacular waterfall chasing. If you're as helpless a waterfall chaser as we are, you'll definitely want to tackle this bucket list of best waterfall hikes in Arkansas. In addition to the Hemmed-In Falls Trail we just touched upon, the trail to Glory Hole is a must. Reaching this epic waterfall in Arkansas is actually a fairly easy, downhill 1.8-mile hike — but take note: the return trip is all uphill! It's worth the effort and sore quads, however, as Glory Hole Falls is one of the more unique waterfalls in Arkansas – and that's because it's one of the few to have water flowing through the bluff instead of over it.
Address: Visitor Center, 120812 W Devils Den Rd, Winslow, AR 72959, USA
OnlyInYourState may earn compensation through affiliate links in this article.