Here Are 6 Museums In Arizona That Are Just Too Weird For Words
Tired of seeing the same old artwork hanging on museum walls? If you're looking for something a little out of the ordinary the next time you decide to stop at a museum, check out one of these Arizona locations for a unique experience!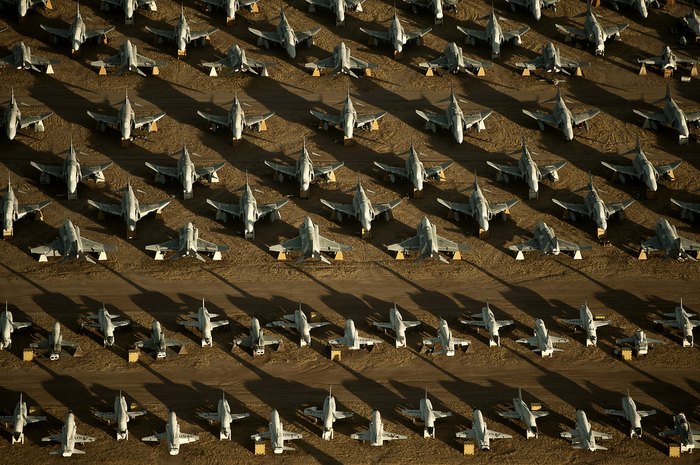 2. Bisbee Mini Museum of the Bizarre

This strange museum takes its cue from the sideshows of yesteryear by showcasing a strange variety of items on its walls. The owners also recently added a traveling component in order to take their collection on on the road.
The museum is located at 7 Howell Avenue in Bisbee and is open Thursdays through Mondays from 11am to 6pm. If you want information about their traveling displays, check out their Facebook page.
3. Mini Time Machine Museum of Miniatures

Let the inner child in you come back when you visit this museum! It hosts a large collection of antique, vintage, and modern collectible miniatures in different themes and historical situations.
The museum is located at 4455 East Camp Lowell Drive in Tucson.
5. University of Arizona Pharmacy Museum

Have you ever wondered about the history of medicine while waiting in the doctor's office or watching a historical film? Wait no longer because you can see a partial version of that history when you visit U of A's Pharmacy Museum, which houses a collection of items used since Americans began settling in Arizona lands.
The museum is located in the Skaggs Pharmaceutical Sciences Center at 1703 East Mabel Street, Room 344 in Tucson.
6. World's Smallest Museum

Housed in a small tool shed, this tiny museum holds a surprising collection of Arizona culture. Check out the video for more information on what the museum holds and how it originated.
The museum is located at the Buckboard City Cafe, 1111 West Highway 60 in Superior.
Have you visited any of these locations? If so, let us know your thoughts on the museum you visited and whether you would recommend your fellow Arizonans visit.
OnlyInYourState may earn compensation through affiliate links in this article. As an Amazon Associate, we earn from qualifying purchases.
Related Articles
Explore Arizona