Explore Arizona's Best Waterfalls And Wineries On This Multi-Day Road Trip
There is nothing better than a road trip to experience some of the best sights and natural features of the Grand Canyon State. While we have created dozens of road trips that take you all around the state, we have found that some of our favorite adventures take multiple days and include immersing ourselves in nature and making stops at local businesses along the way. If you are up for an unforgettable journey, check out this road trip in Arizona that will take you to some of the state's most beautiful waterfalls and best local wineries. It's the perfect combination for an extraordinary adventure!
This is no short road trip. You will travel nearly 850 miles and will want to plan at least 15.5 hours just for driving. However, there's no need to worry about the distance! We've located multiple Best Western hotels in Arizona along the route. You can enjoy the sights, tastes, and comforts of Arizona in just a few days. Are you ready for the journey? Let's hop in the car and go!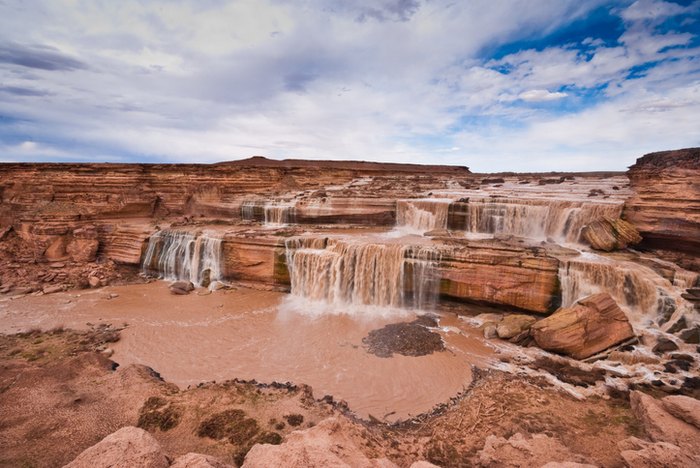 What do you think of our wineries and waterfalls multi-day road trip in Arizona? Are there any stops you would add to the itinerary? Let us know in the comments! And, when you need to recharge and refresh on any trip, make sure to find the closest Best Western property to you!
More to Explore
Road Trip in Arizona
What are some other road trips in Arizona I should take?
Here at Only In Your State, we love a good road trip. In fact, we have created dozens of road trip itineraries to take you to destinations, natural wonders, restaurants, and more all around Arizona. Whether you want an exciting trip with your friends, family, or even just by yourself, take a look at a small sampling of our road trips in Arizona:
However, before you head on any road trip in Arizona — like our wineries in Arizona road trip — make sure you are prepared with all of the essentials! Check out our ultimate road trip packing list to ensure you don't forget a thing. By using this list to prepare for your adventure, you will be ready for any challenge that comes your way!
What are some of the best scenic drives in Arizona?
While the best road trip in Arizona is certainly worthwhile, sometimes you don't have days to devote to a trip. Rather, you may want to tackle a scenic drive. The following are some of the best scenic drives in Arizona. Prepare yourself for pure beauty!
What are some of the most beautiful places in Arizona?
While the waterfalls in Arizona are certainly some of the most beautiful destinations in our great state, there are so many other scenic destinations in Arizona that deserve a spot on every bucket list. Some of the most beautiful places in Arizona include:
Related Articles