Get Beers For Only A Penny At 20 Of Arizona's Best Breweries With A Phoenix Pub Pass
Exploring Phoenix is cool, but how many of its breweries have you visited for a beer tasting? With the Phoenix PubPass, 20 of the best Arizona breweries offer one-cent beers for the full calendar year. You'll even get a stamp at each place!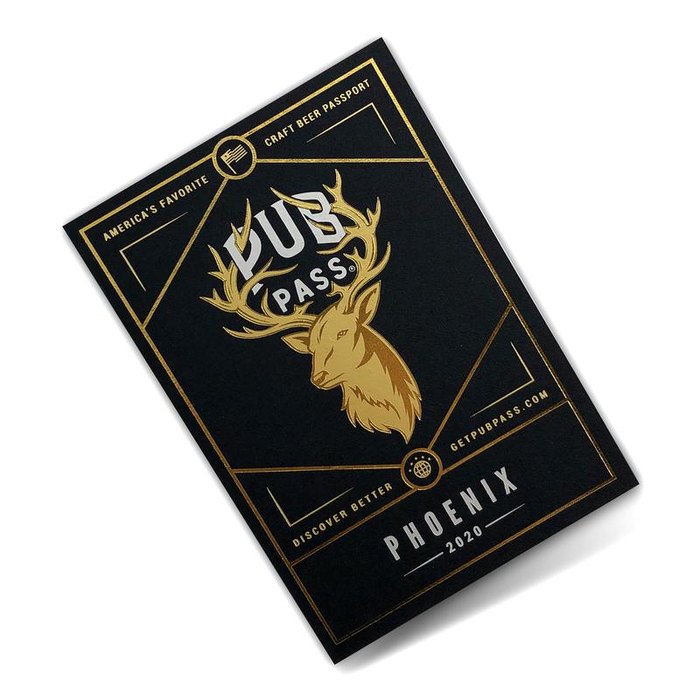 Visit the PubPass website or Facebook page to learn more. PubPasses cost just $20, making this a great deal for those looking to sample the local brews!
Have you ever purchased a PubPass? If so, did you manage to get all 20 stamps? Let us know all about the experience.
OnlyInYourState may earn compensation through affiliate links in this article.
Address: Inside Changing Hands Bookstore, 300 W Camelback Rd #1, Phoenix, AZ 85013, USA
Address: 810 N 2nd St, Phoenix, AZ 85004, USA
Address: 3620 E Indian School Rd, Phoenix, AZ 85018, USA
Address: 330 E Camelback Rd, Phoenix, AZ 85012, USA
Address: 345 W Van Buren St, Phoenix, AZ 85003, USA
Address: 8608 E Shea Blvd, Scottsdale, AZ 85260, USA
Address: 201 S Washington St, Chandler, AZ 85225, USA
Address: The Perch Brewery, 232 S Wall St, Chandler, AZ 85225, USA
Address: 4700 N 12th St #101, Phoenix, AZ 85014, USA
Address: 522 E Dunlap Ave, Phoenix, AZ 85020, USA
Address: 2811 N Central Ave, Phoenix, AZ 85004, USA
Address: 5055 W Ray Rd #2, Chandler, AZ 85226, USA
Address: 3935 E Thomas Rd, Phoenix, AZ 85018, USA
Address: 2144 E Indian School Rd, Phoenix, AZ 85016, USA
Address: 1611 W Whispering Wind Dr #7, Phoenix, AZ 85085, USA
Address: 1239 S Cherry Ave, Tucson, AZ 85713, USA
Address: 24 W Camelback Rd, Phoenix, AZ 85013, USA