5 Arizona Beaches That'll Make You Feel Like You're At The Ocean
As the third largest state to not have an ocean coastline you may think Arizona isn't a great place to go to enjoy a beach day. Nothing says summer quite like a day at the beach, but being landlocked doesn't have to stop us one bit here in Arizona. These five Arizona beaches make you feel like you're at the ocean, so get your bucket list out and start adding a trip to the "ocean" in Arizona!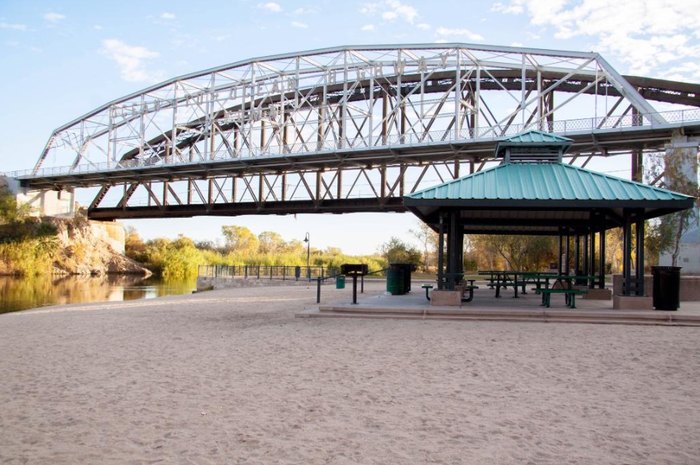 Sure, there may not be an ocean in Arizona, but that doesn't mean we can't enjoy a day at the beach. How many of these Arizona beaches have you visited? Did we leave off your favorite spot? Let us know your thoughts with a comment. Then, check out our previous article to learn more about Roper Lake because the water is a brilliant blue at Roper Lake which makes it a refreshing roadside stop in Arizona.
OnlyInYourState may earn compensation through affiliate links in this article.
More to Explore
More Arizona beaches for summer fun
What are the closest beaches to Arizona?
You may think Arizona is all desert landscapes, but there are some wonderful beaches to cool off at during those hot summer days. Here are a few of the closest beaches to you in Arizona:
Butcher Jones Beach, Fountain Hills, AZ: Take a trip to Saguaro Lake about 20 miles east of Fountain Hills for a delightful place to cool off. This quiet beach has a nice sandy shoreline and wonderful views of cacti in the surrounding hills and bluffs.
FireSky Resort, Scottsdale, AZ: Just because it is man-made doesn't mean this cool beach is any less wonderful. It is like a tropical paradise right here in Scottsdale. The sandy beaches and crystal-clear swimming area make for a pretty cool spot to soak up some sun with the added bonus of being able to jump in crisp cool water.
Havasu Falls, Havasu Falls, AZ: Is there anything better than a waterfall swimming hole? The beauty and nature you are surrounded with at Havasu Falls make a day at "the beach" even better. It may not have traditional sandy beaches but the pool of water at the base of the falls is pretty refreshing on a hot day.
River Island State Park: Spending a summer weekend camping at River Island State Park is a relaxing way to get out and enjoy nature. Even better is the sandy beach on the Colorado River that you have access to.
If you are looking for even more wonderful lakes and rivers that might make you feel like Arizona has an ocean, check out this list of 11 of the best gorgeous beaches in AZ.
Related Articles
Explore Arizona