Discover One Of Arizona's Most Majestic Waterfalls - No Hiking Necessary
Hey, so, if you arrived here by looking up waterfalls near me in Arizona or the best waterfalls in Arizona, you're in luck, friend: there just so happens to be several. It's no secret that Arizona is full of breathtaking natural wonders; the only drawback is all the hiking typically required to reach them. What if we told you the only effort necessary on your part to see one of our state's most magnificent waterfalls was driving to it? That place is Grand Falls near Flagstaff, and rest assured you've never seen anything like it.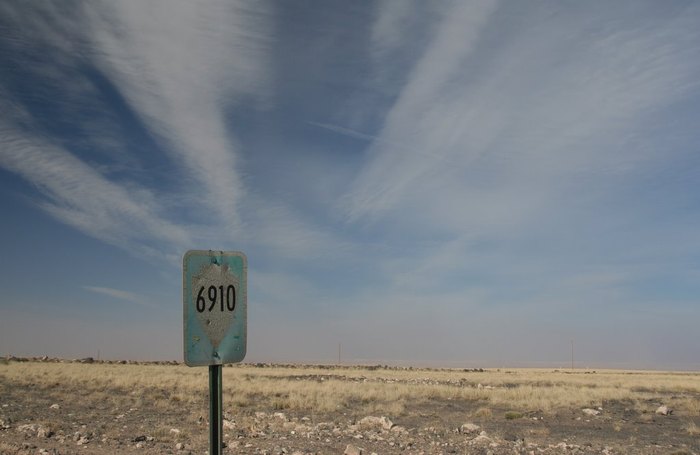 To access the falls from Flagstaff, you'll take exit 211 off I-40 and drive 2.3 miles north to Leupp Road. Turn right and drive 20.3 miles to Indian Road 6910, on which you'll make a left and drive another 9.3 miles. So, "waterfalls near me in Arizona" folks: do you not love this? We sure do.
Have you ever been to Grand Falls? If so, would you agree that it's one of the best waterfalls in Arizona? Let us know all about your experience in the comments section below!
If you're looking for more adventures, then watch this video extolling the virtues of the 10 best places to visit in Arizona:
OnlyInYourState may earn compensation through affiliate links in this article. As an Amazon Associate, we earn from qualifying purchases.
More to Explore
Waterfalls Near Me
What are some of the best waterfall hikes in Arizona?  
Arizona is something of a hiker's paradise; there are more than 3,000 amazing hiking trails to choose from quite literally all over the state. No matter where you are, you're sure to find something amazing without needing to go far. However, if you're in the mood for an adventure, you might want to do a hike that, say, ends with a waterfall finish, and in Arizona, that's actually a possibility. Some of our favorite waterfall hikes in Arizona include the amazing hike to Havasu Falls, which requires a permit booked years ahead of time and a strenuous 10-mile one-way hike. If you're not the expert hiker you'll need to be to do that one just yet, no worries – there are plenty more, like the beautiful White Tank Waterfall Trail, within the White Tank Mountains west of Phoenix. That one's just 1.8 miles long and quite easy. Need something more exotic? Head out to the Payson area and do the Fossil Creek Falls hike, which is just under three miles long, moderately challenging, and leads to one of the most amazing waterfalls (and rivers!) in the southwest. Learn more about the challenging hike to Havasu Falls in this article.  
What are the best hiking trails in Arizona?  
Well, "best" is definitely subjective, but with as many trails as there are around here, there are some that tend to stick out above the others in terms of popularity and fame. The most amazing hike in Arizona, as decided upon by millions of hikers every year, is the Bright Angel Trail, which is located inside the Grand Canyon and doubles as the single most dangerous hike in the state despite is popularity. Don't let that scare you, though – it's truly amazing, and there are many reasons it remains Arizona's most popular hike year after year. Then, head to Sedona and check out West Fork Trail, which is nestled within Oak Creek Canyon and has been repeatedly called one of the most beautiful hikes in the nation by numerous blogs, media outlets, books, and more. If you prefer to stick to city limits, the Camelback Mountain hike in metro Phoenix is perfect for you. Either that or you can try your hand at hiking in the Superstition Mountains... just as long as you know how to do so safely.  
Related Articles
Explore Arizona
Featured Addresses

Grand Falls, Arizona, Arizona 86035, USA