7 Hidden Gems In Arizona's Grand Canyon You'll Want To Uncover
No matter what time of year, the Grand Canyon is always inundated with tourists from all over the world. While we're honored that so many people want to visit our stunning state, sometimes you just need a little solitude. Plus, we natives have been to the South Rim countless times, and while its majesty never fades, it's nice to switch things up every once in a while. These seven spots in the Grand Canyon are hidden gems, unbeknownst to lifetime Arizonans and visitors alike. How many of these hidden gems in Arizona did you already know about?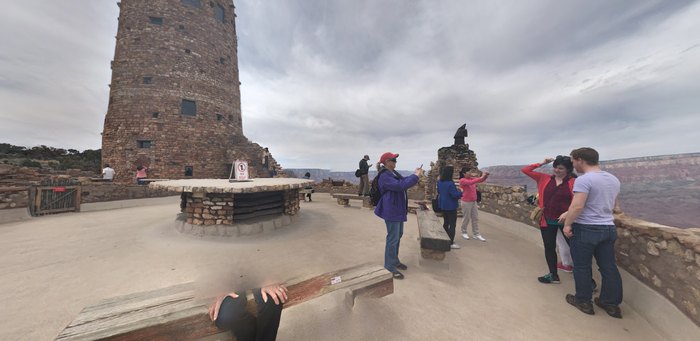 Do you have a favorite lesser-known spot to experience the Grand Canyon? Let us know in the comments! Need a place to stay while exploring the canyon? You'll be amazed by the places offered up on VRBO.
OnlyInYourState may earn compensation through affiliate links in this article. As an Amazon Associate, we earn from qualifying purchases.
More to Explore
Hidden Gems In Arizona
What are some of the best hidden gems in Arizona?  
Arizona is an absolutely amazing state with more hidden gems than famous ones, and that's saying a lot – we've got a lot of famous gems 'round here. Some of the all-time best hidden gems in Arizona include:  
Water Holes Canyon – Why go to crowded, over-popular Antelope Canyon when this amazing natural wonder looks just like it?

 

Pacheta Falls – This hidden waterfall requires a permit to visit, but it's an amazing work of natural art. It's best viewed in spring, though it's thought to flow year-round.

 

Old Cottonwood – While everyone else is going to Sedona or Jerome, check out Cottonwood, the tiny town in between the two that's a delight and a half.

 
Learn more about some of the best hidden gems in Arizona.  
What are some must-see hidden gems at the Grand Canyon?  
The Grand Canyon is by no means "hidden" - after all, it's one of the seven natural wonders of the world. However, if you look at little closer, you'll discover that there are many hidden gems at the Grand Canyon itself that are worth exploring, such as:  
The Grand Canyon east entrance is a lesser-known way into the park. The south entrance is the most popular one, so the others are much sparser people-wise... especially this one.

 

Shinumo Creek is delightfully beautiful and makes an awesome alternative to the Colorado River, which is the primary river running through the canyon.

 

Cheyava Falls – Everyone knows about Havasu Falls, but Cheyava Falls is oddly absent from most mentions, which is weird considering it's the highest waterfall in Arizona.

 
Learn more about the amazingness that is the Grand Canyon.  
What are some things to do at the Grand Canyon?  
The Grand Canyon has definitely earned its name; it's so much more than just a "big hole in the ground", and while you're here there are plenty of things to check out. Some of the coolest things to do at the Grand Canyon are:  
Hiking – Bright Angel Trail is both Arizona's most popular hiking trail AND its most dangerous; people need to be rescued every year, so be mindful before you begin and know your limits. Most of all, BRING WATER.

 

Swimming – There are numerous places within the Grand Canyon where swimming is permitted. The water is crisp, clean, cold, and wonderful.

 

Pack mule riding – Mules are known for being amazingly sure-footed, and many people still ride them to the bottom of the canyon.

 

Camping – Some parts of the canyon, inside and out, allow camping; we can't imagine a cooler place to wake up!

 
Learn more about all the fun to be had at the Grand Canyon. 
Related Articles
Explore Arizona