The Chili Dogs From This Old-School Arizona Drive-In Still Taste The Same As They Did 50 Years Ago
There's no sense changing something that clearly works – like the chili dogs from Pat's in Tucson, for example. One of the best drive-in restaurants in Arizona, Pat's makes their world-famous chili dogs the exact same way they have been for over 50 years. Stop by and try one next time you're in town!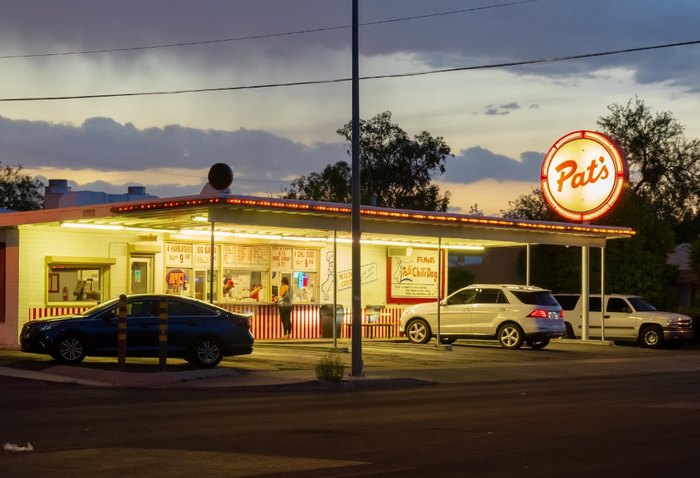 Pat's does not have a website or Facebook page, so you'll want to Google their current business hours before visiting.
Have you ever tried a chili dog from Pat's? If so, we'd love to hear all about your experience in the comments! Don't forget to check out our previous article for a retro bowling alley in Arizona to keep the throwback vibes going.
Address: Pat's Chili Dogs, 1202 W Niagara St, Tucson, AZ 85745, USA