Explore Small-Town Charm And Nature Galore In Payson, Arizona On This Extraordinary Eight-Hour Day Trip
Throughout Arizona, you can find exceptional beauty and natural wonders. It is home to one of the seven natural wonders in the world, after all. In fact, the natural wonders and otherworldly landscapes, including desert, mountains, and rock formations, are a big part of why so many people enjoy visiting or even living in this southwestern state. And if you live here, you know how easy it is to find a great day trip destination. 
Hi, I'm Melissa, and I will take you on a tour of one of my favorite day trip destinations – Payson! Although I love living in Scottsdale, which is known as "The West's Most Western Town" and is often considered one of the best places to live in the U.S., sometimes I just need a quick escape. And with two kids in tow, it's fun to explore a place together. 
While Sedona, Flagstaff, and Tucson are all great day trip destinations, they are also about two hours away. Payson, on the other hand, is just a little over an hour away and has become our preferred place of escape for a few hours. With its exceptional beauty and its own natural wonder, it's a great destination for exploring the great outdoors with children. And the drive there, well, it's simply breathtaking! Here is what my kids and I like to do on an eight-hour day trip to Payson.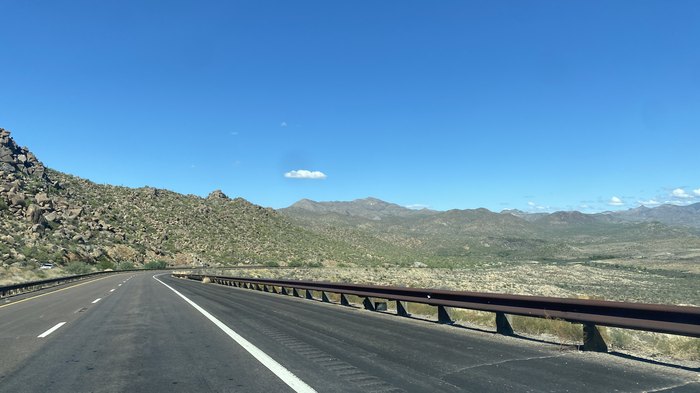 It's so convenient to take a day trip to Payson from Phoenix and Scottsdale. I can't recommend it enough! With so much to explore between a natural wonder, hunting for fossils, and cooling off in a series of waterfalls, Payson is a nature lover's paradise.
To discover more incredible boots-on-the-ground adventures across America from our team of local travel experts, check out all of the articles in OnlyInYourState's Everyday Explorers series. What destinations would you like to see featured next on OnlyInYourState's Everyday Explorers? Tell us where we should go on our nominations page.
OnlyInYourState may earn compensation through affiliate links in this article.
Address: Payson, AZ 85541, USA