The Small Town In Arizona Where You'll Never Be Bored
Looking for a chance to get out of town and check out a new part of small-town Arizona? If you want to enjoy a quiet area with an unexpected number of things to keep you entertained, then you might enjoy checking out the tiny town of Willcox. Located a bit over an hour east of Tucson via Interstate 10, this community has stayed true to its farming roots over the decades and you'll find it to be surprisingly rich in culture and activities! Check out some of our favorite things to do in Willcox Arizona: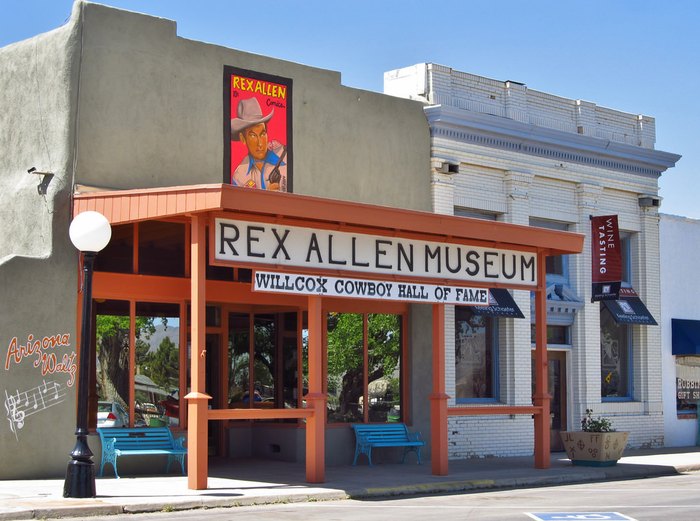 Want to check out another fantastic little town with fun sights? Read about Seligman along Route 66 in the small town on Route 66 in Arizona with a story that will fascinate you.
OnlyInYourState may earn compensation through affiliate links in this article.
Things To Do In Willcox Arizona
March 18, 2023
What are some fun, unique things to do in Willcox, Arizona? 
Willcox, Arizona is an underrated small town that's perfect for anyone hoping to find a low-key destination. Some of our favorite things to do in Willcox, Arizona include: 
Fort Bowie National Historic Site – This is one of the most scenic places in all of Arizona, if you ask us. 

 

Hike the Heart of Rocks Trail – This hiking trail in AZ is a favorite among nature lovers and geology geeks alike. 

 

Rex Allen Arizona Cowboy Museum – When people think about Arizona, they usually think of cowboys and the wild west, too. This museum celebrates all of this and more. 

 
Learn more about the amazing Fort Bowie National Historic Site.   
What places are considered wine country in Arizona?
Believe it or not, yes, Arizona does indeed have wine country of its own. In fact, there are several areas in the state known for their amazing wines, like:  
Cottonwood – This old western town is an amazing destination in and of itself, with a delightful main street filled with local shops, boutiques, and, of course, wine. 

 

Jerome – Not far at all from Cottonwood, Jerome celebrates a continuation of Cottonwood's winery culture with the added benefit of some amazing galleries and restaurants. 

 
Sonoita – This stunningly beautiful little town north of the border is home to the rolling emerald hills you'd likely associate with wine country. 

 

Elgin – Not far from Sonoita, Elgin is known for its wonderful wineries and more. 

 
Learn more about one of Sonoita's most famous (and oldest) wineries.   
What are some other unique places in Arizona to explore? 
Naturally, your exploration of Arizona doesn't need to end in wine country! Arizona is an incredibly beautiful, diverse state full of endless things to experience. Some of our favorite uniquely Arizonan places are ones such as:  
Sedona – We're pretty sure that it doesn't get more iconic or incredible than the stunning red rocks of Sedona (and the beautiful houses you'll find there). 

 

Jerome – Worth mentioning again literally just for the shops, restaurants, and ... ghosts.

 

The Superstition Mountains – This unusual mountain range in Arizona is a favorite among hikers and is said to contain secret hidden treasure (that some folks have literally died trying to find). 

 
Learn more about the beautiful, artsy little town of Jerome, AZ.