You've Never Tasted Anything Like These 8 Unique Desserts In Arizona
Who here has a sweet tooth? If you're like me, the only thing that can perfectly end any meal is a sweet treat. But, instead of ordering just any dessert that you could find in any standard diner or restaurant across the country, you should consider trying something more Southwest in origin. If you're not sure where to start, below is a list of some of the best Arizona desserts to get you started.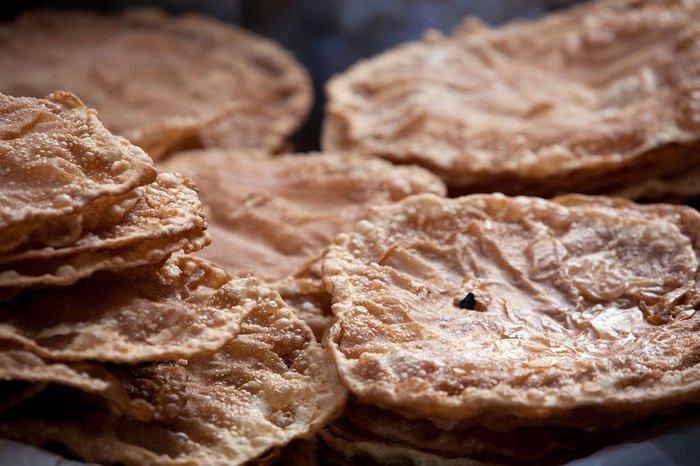 Have you tasted any of these desserts? Let us know which of the best Arizona desserts is your absolute favorite! If you are now hankering for some good frybread, you'll want to gas up the car and hop on the road for our best frybread in Arizona road trip.
OnlyInYourState may earn compensation through affiliate links in this article.
Arizona Dining
October 11, 2022
Are there any good hole-in-the-wall restaurants in Arizona? 
The best way to find out how locals eat is to dine at a hole-in-the-wall.  While they may not look like much from the outside, these spots usually have a loyal following that loves the menu and staff. There are a few great hole-in-the-wall restaurants in Arizona that we think you shouldn't miss. For some of the best Mexican food in Arizona try Carolina's in Phoenix. With a motto like "best tortillas in town," it's hard to go wrong! Also in Phoenix is unbeatable Native American food at the Fry Bread House. Just make sure not to skip out on a heaping order of their namesake.
Which coffee shops in Arizona can't be missed? 
Some of the best coffee shops in Arizona serve up the perfect brew alongside delightful pastries and breakfast sandwiches. If you want to get your caffeine buzz in a hip setting, try Coffee Cartel in Tempe. Nestled between a huge thrift store and a comic book shop, you can sip your brew while reading your new purchases. Or for something totally out of the box, try the Wizard of Oz themed Coffee shop, Brick Road in Tempe. The interior features gorgeous murals related to the iconic film, and the menu is absolutely packed with themed drinks and food. We recommend sipping on the hyper-caffeinated flying monkey coffee or trying one of their personal croissant pizzas.
What are the best bakeries in Arizona? 
If you are on the hunt for the best bakeries in Arizona, there are a few that we think really fit the bill. At It's A Divine Bakery in Cave Creek Arizona, you will find some of the most authentic European baked goods on this side of the pond. This spot is packed to the gills with pies, cakes, strudels, cannolis, and even home-baked bread! And if you visit on a hot day, definitely don't skip out on their delectable gelato. Or you can hop over to Wickenburg and visit Bedoian's Bakery and Bistro for massive cake and pie slices and tons of pastries. Don't forget to ask about the weekly dessert special!
OnlyInYourState may earn compensation through affiliate links in this article.