The See And Do-It-All Bucket List For Everyone In Arizona
We all know that Arizona is home to some incredible places. From scenic hiking trails to spectacular historic wonders, this state has it all. If you really want to experience all our region has to offer, check out this Arizona bucket list. How many places have you been to?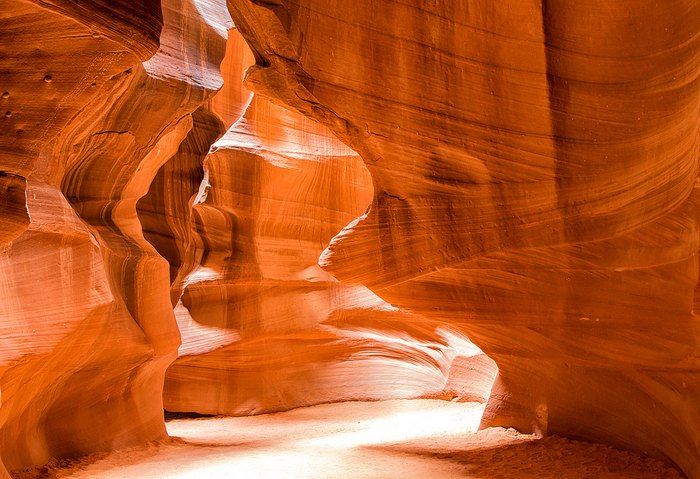 So, what do you think? Let us know what other sites you would add to this Arizona bucket list! In the meantime, if you live hiking, give this Arizona Hiking Bucket List a try.
OnlyInYourState may earn compensation through affiliate links in this article.
Address: Antelope Canyon, Arizona 86040, USA
Address: San Xavier del Bac Mission, 1950 W San Xavier Rd, Tucson, AZ 85746, USA
Address: Chiricahua National Monument, 12856 East Rhyolite Creek Road, Willcox, AZ 85643, USA
Address: Los Dos Molinos, 1044 E Camelback Rd, Phoenix, AZ 85014, USA
Address: Grand Canyon, Arizona 86052, USA
Address: Grand Canyon Railway, Grand Canyon Village, AZ 86023, USA
Address: Verde Canyon Railroad, 300 N Broadway, Clarkdale, AZ 86324, USA
Address: Oljato-Monument Valley, AZ 84536, USA
Address: Vermilion Cliffs National Monument, Marble Canyon, AZ 86036, USA
Address: Oatman, AZ 86433, USA
Address: 840 Rodeo Dr, Prescott, AZ 86305, USA
Address: Navajo Nation, NM, USA
Address: 2611 N Central Ave, Phoenix, AZ 85004, USA
Address: Jerome Grand Hotel, 200 Hill St, Jerome, AZ 86331, USA
Address: Kartchner Caverns State Park, 2980 AZ-90, Benson, AZ 85602, USA
Address: Hopi Reservation, Hopi, AZ, USA
Address: AZ-66, Kingman, AZ, USA
Address: Lowell Observatory, 1400 W Mars Hill Rd, Flagstaff, AZ 86001, USA
Address: Meteor Crater Natural Landmark, Interstate 40, Exit, 233, Winslow, AZ 86047, USA
Address: London Bridge, 1340 McCulloch Blvd, Lake Havasu City, AZ 86403, USA
Address: 12621 N Frank Lloyd Wright Blvd, Scottsdale, AZ 85259, USA
Address: Sonoita Vineyards, 290 Elgin Canelo Rd, Elgin, AZ 85611, USA
Address: 1010 S Main St, Cottonwood, AZ 86326, USA
Address: 1500 N Circle I Rd, Willcox, AZ 85643, USA
Address: Apache Trail, Arizona, USA
Address: Tombstone, AZ 85638, USA
Arizona Bucket List
August 14, 2020
What is the most popular attraction in Arizona?
When it comes to places to visit in Arizona, there is no doubt that one stands out at the top as the most popular in the state. After all, AZ isn't also called the Grand Canyon State for nothing! The Grand Canyon draws in nearly 6 million visitors each year on average. It's part of the list of the 7 Natural Wonders of the World, and it's been extensively referenced and used in various types of media for decades. It doesn't matter which rim you visit it on, if you go down into its depths or enjoy it from one of the many hotels on the edge, this national park will wow you no matter what.
Which hidden gems in Arizona should I visit?
On the opposite end of the spectrum, there are great Arizona attractions that barely anyone knows about, but are still worth checking out for yourself. Enjoy some unique painted desert canyons and buttes at the Little Painted Desert County Park near Winslow. It may not be as big as the Grand Canyon, but the colorful bands and rugged terrain are gorgeous to see. A visit to the quirky yet lesser-known town of Chloride is sure to please, especially if you like art. Even some of the mountains around it are painted into dazzling pieces, like in the Roy Purcell Murals.
What are the best day trips in Arizona?
There are many things to do in Arizona that can easily fill an entire day of fun. It's no secret that taking a day trip to Sedona is a popular choice - and for good reason. The surrounding red rocks and scenery are gorgeous, there are nearby attractions like Slide Rock, the town itself is full of great shopping, restaurants, galleries, and New Age experiences. You can take a drive down the historic Route 66 and pass by towns seemingly stuck in time but also prehistoric places like the Petrified Forest.