A Visit To These 13 Saloons In Arizona Will Make You Feel Like You've Traveled Back In Time
There's nothing more iconic than watching an old Western film to see a character storm into a saloon, the sun filtering through dusty windows and boots stomping on wooden floors. It's a sight that lives up to the romance of the Old West yet is one that you probably wouldn't want to find yourself in considering the wild atmosphere these establishments were known for.
These days, you can still walk into a saloon right here in Arizona. However, unlike the movies, you probably won't get to step through a pair of swinging, wooden doors, hand hovering over a pistol, or smelling whatever musty, sweat-driven scents must have lingered in the air all those decades ago. But at least you get to order a drink and wonder what those old miners, lawmen, and other patrons must have discussed at similar tables. Here's a look at a few saloons you'll find in our state.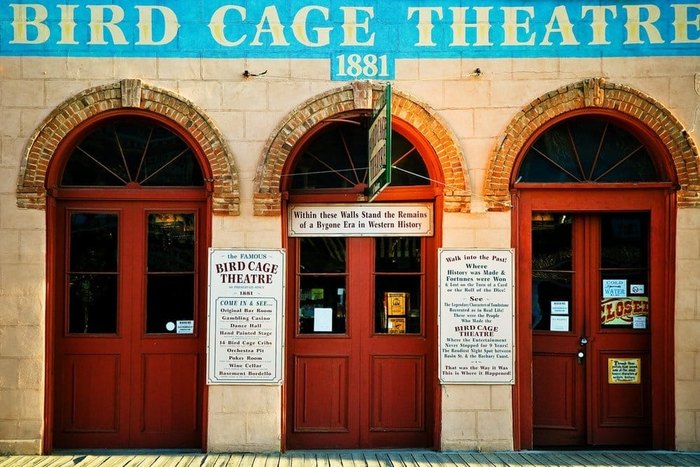 Want to see another place that defines the Old West? Check out our article, The Unique Town In Arizona That's Anything But Ordinary. Can you guess the town?
OnlyInYourState may earn compensation through affiliate links in this article. As an Amazon Associate, we earn from qualifying purchases.
Related Articles