You'll Never Guess How Mail Is Delivered To This Tiny Arizona Town
Ever feel that your mail never arrives soon enough? In an age of instant gratification and promised two-day shipping, waiting more than five days for a much-anticipated package to arrive can feel like it's being delivered by turtles. But what about by mule? That is actually still a reality in a secluded part of the Copper State. You won't believe this unique mail delivery in Arizona!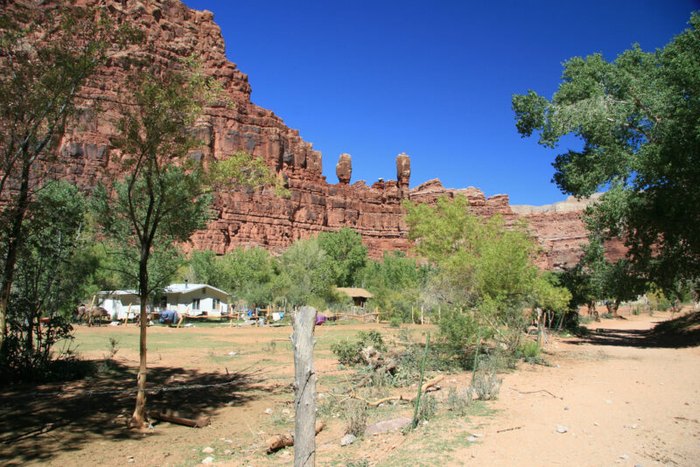 Looking for more unique Arizona quirkiness? This article sure is interesting!
Have you ever visited the town of Supai? Tell us about it in the comments!
OnlyInYourState may earn compensation through affiliate links in this article. As an Amazon Associate, we earn from qualifying purchases.
More to Explore
Unique Mail Delivery In Arizona
What are the smallest towns in Arizona?
Arizona is known for its larger metro areas, like Phoenix, Tempe, Flagstaff, and Tucson, however, did you know that Arizona is also home to a smattering of tiny towns you've probably never heard of? It's true! For example, the town of Winkelman has a population of fewer than 400 people. Amado, Arizona, is also tiny, with less than 300 people calling it home. There are also places like Chloride, Concho, Dragoon, and Poston. Many locals have never heard of these places, have you? For more interesting small towns you might not know exist, check out this article. 
Do they still offer Grand Canyon mule trips?
Mule trips are offered at the South Rim of the Grand Canyon year-round! They fill up very fast, so we recommend booking up to 15 months in advance if you can. North Rim mule rides are given from May to October and last one hour. Mules are remarkably sure-footed creatures, and you're sure to have a great time riding on the back of one. They're sweet, too, and enjoy being pet - so remember to give your mule some scritches for his hard work! 
What are some interesting facts about Arizona?
Arizona is a beautiful, remarkably diverse state with so much to see and do that it's truly impossible to do all of it in one weekend, one week, or even a month. Arizona is also known as the Valentine State, since its statehood officially began on February 14, 1912. The Grand Canyon, which Arizona is arguably most famous for, is one of the seven wonders of the world, and it's easy to see why. It's a remarkable geologic slice of history, and it's right here in our backyards! Already saw the Grand Canyon? No worries - Arizona is home to 22 national parks and monuments. We could go on - Arizona is a very interesting place!
Related Articles
Explore Arizona
Featured Addresses