8 Low-Key Hikes In Arizona With Amazing Payoffs
Do you feel like going on an adventure this weekend? The good news is that you'll find plenty of opportunities for adventure here in the Grand Canyon State! Plus, our state is home to an impressive number of hiking trails that will take you to see the many ways Arizona is beautiful and unique. Let's take a look at eight easy hikes in Arizona that are short and yet will lead you to some incredible places.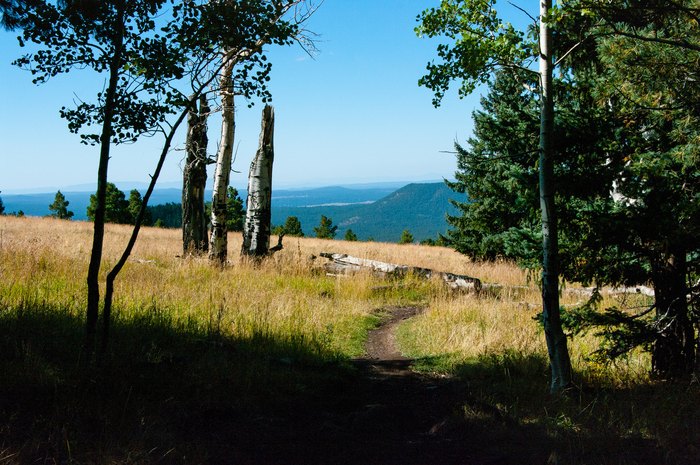 These look like some pretty fantastic places, don't you think? Are there any other short and easy hiking trails you think your fellow Arizonans would love? Let us know about your favorite suggestions in the comments below! Don't forget to share photos from your outdoor adventures on our Arizona Nature Lovers Facebook group for a chance to see them featured!
If you want to explore more of Arizona through short hikes with children, then be sure to read our other article: 7 Totally Kid-Friendly Hikes In Arizona That Are 1 Mile And Under.
Address: Coconino National Forest at, Lake Mary Rd, Flagstaff, AZ 86001, USA
Address: W Cliff Spring Trail, Marana, AZ 85658, USA
Address: Williams, AZ 86046, USA
Address: 26260 AZ-188, Roosevelt, AZ 85545, USA
Address: Summerhaven, AZ 85619, USA
Address: Chiricahua National Monument, E Bonita Canyon Rd, Willcox, AZ 85643, USA
Address: Sedona, AZ 86336, USA
Address: Lost Dutchman State Park, 6109 N Apache Trail, Apache Junction, AZ 85119, USA
Easy Hikes In Arizona
September 25, 2020
What are the most beautiful hikes in Arizona?
Experience the best hiking trails in Arizona with gorgeous surroundings for a memorable trip. The Devil's Bridge Trail in the Coconino National Forest is only 1.8-miles long and features a naturally formed sandstone arch. You can walk beneath it or across it, both experiences being worthwhile. You can view the incredible sights at The Wave, located on the very northern border of Arizona, by taking a trail at the Vermillion Cliffs National Monument. This hike requires a permit, but it's well worth the effort to see this unique landmark.
What are the most picturesque hiking trails in Arizona?
Enjoy scenic hiking in Arizona when you take some of the state's prettiest trails. The hike up Humphrey's Peak, the highest point in Arizona, is easily worth the trek when you see the stunning view from the top. You can even see the Grand Canyon from the summit on clear days – talk about an incredible sight! If you want to see one of the most picturesque places in Arizona, the Mitten and Merrick Buttes, take the Wildcat Trail in Monument Valley Navajo Tribal Park. The trail is a 4-mile loop that offers awesome views of these iconic towering red buttes out in the desert.
What are the best outdoor adventures in Arizona?
Looking for your next outdoor adventure in Arizona? There are many options after you've already done the obvious like exploring the Grand Canyon. Sedona is another spot popular for outdoor exploration, whether it's in hiking the red rocks or taking a Jeep tour through them. For an underground wonder, try the Kartchner Caverns. These wonderous caves have unique geological formations and lots of passages to explore. A visit to Sycamore Canyon, located not far from Williams, is also worthwhile. The basalt canyon has a waterfall and lots of pretty sights.
Address: Coconino National Forest at, Lake Mary Rd, Flagstaff, AZ 86001, USA
Address: W Cliff Spring Trail, Marana, AZ 85658, USA
Address: Williams, AZ 86046, USA
Address: 26260 AZ-188, Roosevelt, AZ 85545, USA
Address: Summerhaven, AZ 85619, USA
Address: Chiricahua National Monument, E Bonita Canyon Rd, Willcox, AZ 85643, USA
Address: Sedona, AZ 86336, USA
Address: Lost Dutchman State Park, 6109 N Apache Trail, Apache Junction, AZ 85119, USA