Apache Death Cave In Arizona Is A Haunted Mass Grave Site With Nearly 50 Bodies
When you visit the Apache Death Cave in Arizona, you might get this eerie feeling that it's haunted. Many people believe the dark history of the cave gives it this otherworldly energy. Others feel it's a sacred place that should remain undisturbed. Which do you think is the case (or maybe something else)? Check it out and see why some people adamantly insist that it's one of the most haunted places in Arizona: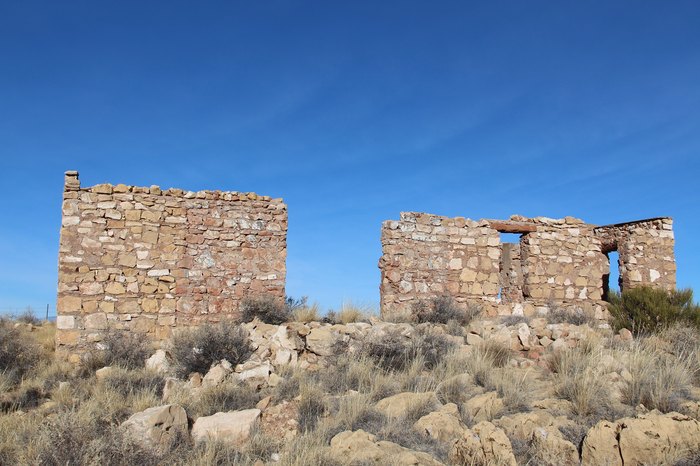 Have you ever been to the Apache Death Cave? Were you aware of the dark history the place holds? Tell us your thoughts in the comments!
Address: 2 Guns, Winslow, AZ 86047, USA
Apache Death Cave
August 23, 2022
Where is the Apache death cave in Arizona?  
Hidden away in Winslow, Arizona, is the creepy old Apache Death Cave. It can be found nearby Route 66 east of Flagstaff, right near the ghost town of Two Guns. In 1878, a group of Apaches attacked and massacred a group of Navajo people, and from there, a series of events would occur that would create what is now known as the Apache Death Cave.  
What is the Apache Death Cave story? 
Following the 1878 massacre of every man, woman, and child (with the exception of three young girls, all of whom were abducted by the Apaches) at a Navajo encampment near the Little Colorado, it was decided that vengeance must be taken, and quickly. Navajo leaders sent a search party of 25 men to find the people responsible for the bloodbath, and at first, they found nothing. Another camp was raided, though, which indicated that the Apache were still in the area, and once more, the search party went out to find them. Again, they found nothing – until they felt a strange draft of heat coming up from underground. It was an Apache campfire in the cave just below their feet, and they reported the findings to the tribal leaders. A fire was set at the mouth of the cave, and despite the Apache's best efforts to save themselves, it was for naught. They were suffocated in the cave, their bodies raided, and the area abandoned.  
Where are some haunted places in Arizona? 
Arizona is well-known for its ghost towns and haunted places. Among the most haunted places in Arizona are entire towns like Jerome, which is now an artist town but was once a booming mining town complete with outlaws, ladies of the night, and all sorts of conflict. Another haunted town in Arizona is Tombstone, which is famous for its ghosts. We also have a bunch of haunted places; some of the most haunted hotels in Arizona include the San Carlos, in Phoenix, and the Monte Vista, in Flagstaff. There are tons of ghosts in Arizona, as long as you know where to look.  
Address: 2 Guns, Winslow, AZ 86047, USA