This Eerie Beach In Alaska Looks Like A Dragon's Lair
The Aleutian Island chain stretches out into the Bering Sea, and Umnak Island is one of the most remote, yet still inhabited places in Alaska. This distant land is home to glaciers, volcanoes, fog and winds. There are around 20 year-round residents in the single village of Nikolski, and thousands of cows and caribou wandering the wind swept plains. A mysterious beach lies somewhere near the volcano, covered in bones.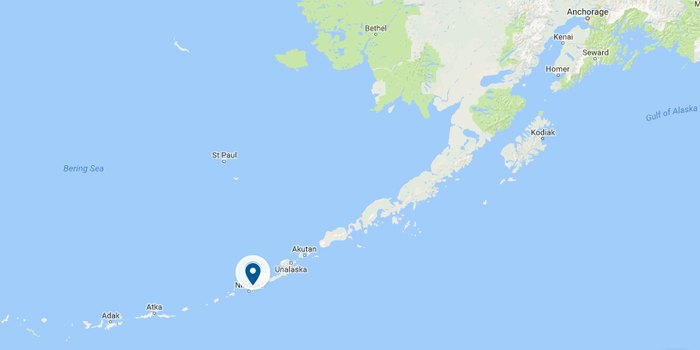 Check out these other interesting Alaska beaches in What's Hiding At This Alaska Beach Is Unexpected But Completely Fascinating and The Alaska Beach That's Unlike Any Other In The World.
Have you seen Cayo Hueso Beach and lived to tell the tale? Tell us about it in the comments below.
OnlyInYourState may earn compensation through affiliate links in this article.