The Flood Of 1967 In Alaska Will Never Be Forgotten
This year marks the 50th anniversary of the Flood of 1967, a catastrophic event in the Interior of Alaska, most affecting the town of Fairbanks in the Tanana Valley. Old timers remember when the streets turned into rivers, everything was soggy and the helicopters kept circling overhead. These photos perfectly capture the scope of the disaster and the affect it had on the town at that time. Take a walk through the history of the Great Flood of '67 in Alaska.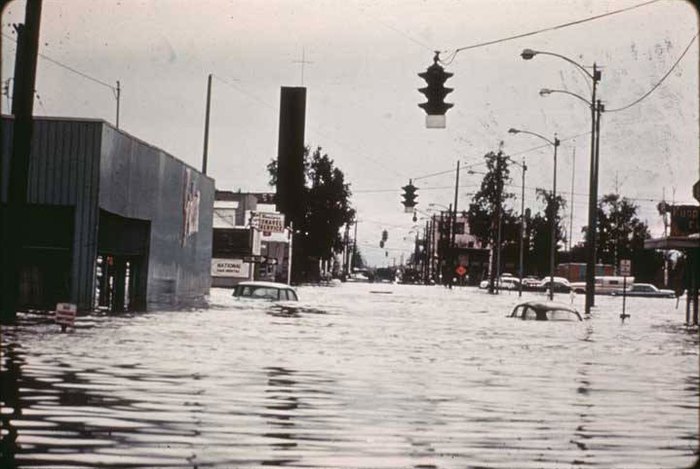 This video by UAF Digital Archives shows an aerial view:
Learn about The 10 Most Horrifying Natural Disasters That Ever Happened In Alaska. Or see Horrifying Photos From The Deadly 1964 Alaska Tsunami.
Do you have a memory of the flood of 1967 in Alaska? Tell us about it in the comments below.