The One Town In Alaska That's Anything But Ordinary
Although outsiders might look at the many extremes of Alaska and think that we are crazy for living here, we choose to soak in the unusual and find happiness in living a life that is anything but ordinary. From an abundance of wildlife, an extensively raw and rugged terrain, to temperature swings that are the most extreme on the planet – this unique town in Alaska is definitely not for the faint of heart. But once you embrace your surroundings, and life in Fairbanks, you'll undeniably fall in love with the last frontier on a profoundly deep level that exceeds all of your wildest expectations. The gorgeous features of Alaska that you find in this town in the interior will always leave you wanting more.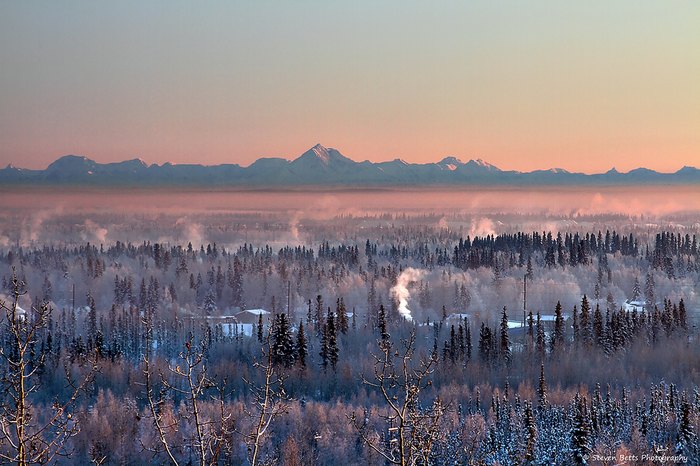 Did you know all of these amazing this about this unique town in Alaska? Do you know anything else cool about Fairbanks that you want to share? Let us know in the comments below!
For more from Alaska's 'Golden Heart City' be sure to check out this underrated town that might just be the most beautiful place in the last frontier. You'll also love this neighboring destination in Alaska that is basically heaven on earth.
OnlyInYourState may earn compensation through affiliate links in this article. As an Amazon Associate, we earn from qualifying purchases.
More to Explore
Unique Town In Alaska
What is Fairbanks, Alaska known for?
This hardy town in interior Alaska is known for many things. Sitting at a population of just over 100,000 people, it's the second largest city in the entire state. It has a very well respected university, the University of Alaska Fairbanks, and as the "American Arctic university," is the place where people go to learn what they can about the northern latitudes. Fairbanks was a gold rush boomtown that is now a great jumping off point to explore the Arctic area or Denali National Park. The winter time offers an incredible about of winter tourism, including amazing northern lights displays that occur regularly.
What is there to do in Fairbanks?
No matter the season, you will find something incredible to do. In the winter you can observe the aurora borealis, go dog sledding, and visit with reindeer on a farm. There is world class cross country skiing, and the Arctic Circle is just under 200 miles north. Visit Chena Hot Springs no matter the season, and soak in some of Alaska's most beautiful springs. Then visit Chena Hot Spring's Ice Museum and enjoy a nice, cold Appletini in an ice martini glass. In the summer there's awesome hiking, the Chena River to float or boat down, or you could head to Georgeson Botanical Garden. You can also visit Pioneer Park, a historic village with original buildings from the gold rush era.
Related Articles
Featured Addresses