Step Inside A Fairy Tale At These 11 Whimsical Places In Alaska
Some of the most magical places in Alaska are often the most beautiful and the most breathtaking. These places are so unique and gorgeous that it's safe to say they deserve to be in their own story. You can't deny that these romantic and picturesque places provide the perfect setting for a dreamy fairy tale. So without further ado, we bring you 11 places in Alaska that are fascinating and perfect for that dreamy fairy tale.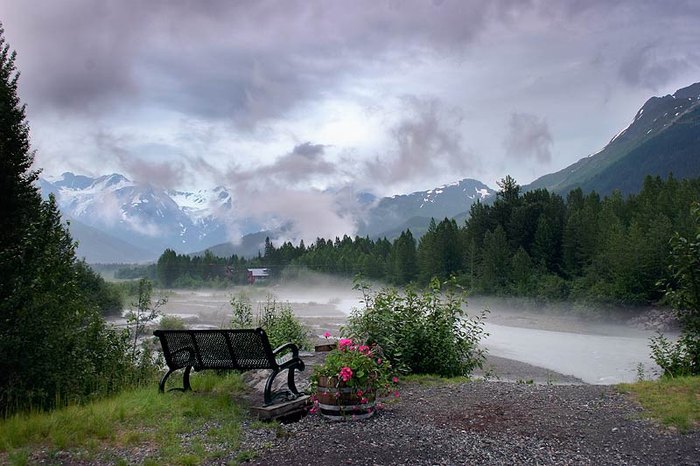 Which photo was you favorite? What other magical places in Alaska would you add to this list? Are there unique places in Alaska that you've been and you want to share? Let us know in the comments below!
If you're looking for more beautiful shots of our great state, check out These 12 Photos Of Alaska At Night Are Unbelievably Beautiful.
OnlyInYourState may earn compensation through affiliate links in this article.
Magical Places In Alaska
July 29, 2020
What are the most beautiful places in Alaska?
This depends on season, and what you find to be beautiful, but there are some incredible spots that most people are all in awe of. Denali National Park, home of North America's tallest mountain, definitely inspires awe and reflection. Glacier Bay National Park and Kenai Fjords National Park are two wonderful, stunning places that are frequently visited via the water. These are spots that people will talk about forever after seeing them in Alaska!
What kind of wildlife are there in Alaska?
There are many types of wildlife here in Alaska! You can find many types of bears, including polar bear, grizzly bear, black bear, and the rare silver/ blue bears, a variant of the black bear. There are Dahl sheep and goats, moose and beaver, and majestic marine animals like the orca whale or fin whale. You'll find porpoises, butterflies, ground squirrels, and bald eagles. Ravens make their home in our state and so do caribou. This state is filled with a wide range of both plant and animal life!