This Rustic Steakhouse In Alaska Is A Carnivore's Dream Come True
If you're the type that craves fresh hunks of red meat, perfectly cooked over an open flame, this place is for you. Get a juicy, fat steak at AJ's OldTown Steakhouse & Tavern in Homer. This classic joint has the dark wood, soft piano music, clinking martini glasses, and decadent steak that will fulfill all your carnivorous dreams.
AJ's OldTown Steakhouse & Tavern is located at 120 W Bunnell Avenue, Homer.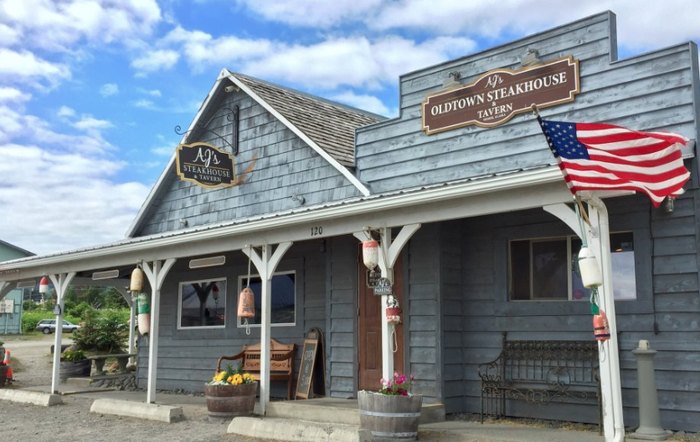 If you're a meat lover, head to Tommy's Burger Stop in Everyone Goes Nuts For The Hamburgers At This Nostalgic Eatery In Alaska. You may also want to hunt for The 11 Best BBQ Sandwiches In Alaska And Where To Find Them.
Have you been to AJ's OldTown Steakhouse & Tavern? Tell us about it in the comments below!
OnlyInYourState may earn compensation through affiliate links in this article.