This Fascinating Tunnel In Alaska Has Literally Frozen Time
The U.S. Army Corps of Engineers Permafrost Tunnel is a fascinating place. Located in Fox, Alaska, the tunnel was constructed in the 1960's to study permafrost, or permanently frozen ground. Due to the long months of freezing temperatures in Interior Alaska, in some places the ground stays frozen… forever. This leads to a unique environment where the past is literally frozen in time. Virtually explore the Permafrost Tunnel to learn about the Alaska of long ago. In the virtual tour, you can see remains of animals and plant life from different eras dating as far back as 33,000 years! Taking the virtual tour of this frozen tunnel in Alaska is like walking into the Earth to see the past frozen in time.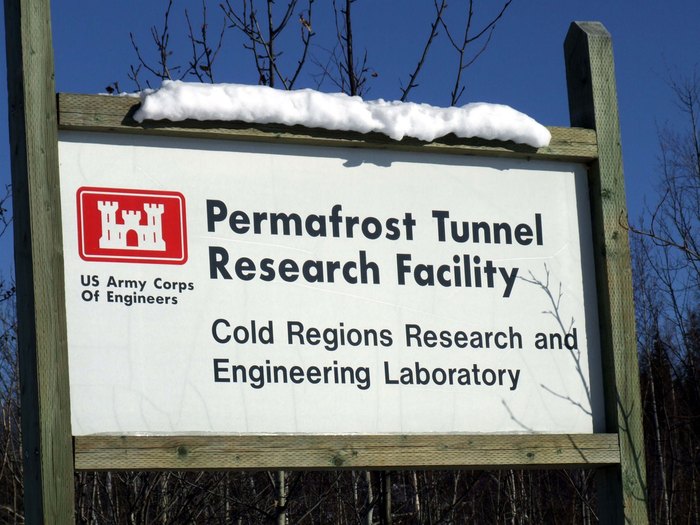 Have you ever visited this frozen tunnel in Alaska? What did you think? Will you tour it again? Let us know in the comments below!
To find out more, see the CCREL Permafrost Tunnel Website. Have you been to Fox, Alaska? Tell us about it below in the comments.
If you want to learn more about the fascinating natural wonder of Alaska that is permafrost, read about The Underground Natural Wonder In Alaska That's Positively Unique.
OnlyInYourState may earn compensation through affiliate links in this article.
Frozen Tunnel In Alaska
June 25, 2020
Does Alaska have any natural wonders?
Yes! There are so many incredible natural wonders in this state that many people put a vacation to Alaska on their bucket list. We have glaciers, countless waterfalls, and crazy amounts of coastline. There are hot springs all over the state, stunning mountain ranges making their mark, and acres and acres of tundra. Our ecosystem is filled with creatures and living plants that you can't find anywhere else on the planet. We have the northern most temperate rainforest in the world, the largest National Park in the United States, and the tallest mountain in North America. Alaska has 11% of all of the world's earthquakes, and volcanoes, cyclones, and blizzards. This state has so many crazy, wonderful things!
What kind of wildlife does Alaska have?
The wildlife in this state is varied and interesting, and you can find animals from polar bears to brown bats. The big animals in this state are famous: bears, wolves, Dahl sheep, moose, and caribou. Besides the wolves, these other animals in the big five are actually seen quite often. We also have a huge amount bird species, including the bald eagle. The marine life is rich too, hosting sea otters, porpoises, and many species of whale, among fish and other cold water sea creatures. The wildlife in our state is stunning to behold, and fascinating to watch, especially in the springtime as many come out of hibernation.