There's Something Incredibly Unique About This Alaska Mountain Tunnel
The Anton Anderson Memorial Tunnel in Alaska connects the city of Whittier to Bear Valley. The reason this tunnel is so spectacular is because it's the longest single-lane highway tunnel in North America, and by long I mean really long – we're talking over 2 1/2 miles! Not only is the tunnel unique because of its length but also because of how the ventilation works. At each entrance, there is a jet engine that propels fresh air through the vents along the length of the tunnel. Cool, huh?
There are many other interesting facts about this one-of-a-kind tunnel in Alaska, from the safe houses that were built inside the tunnel to its original construction, the Anton Anderson Memorial Tunnel is truly unique. Scroll through to learn more about its history and to see how cool it looks on the inside and out.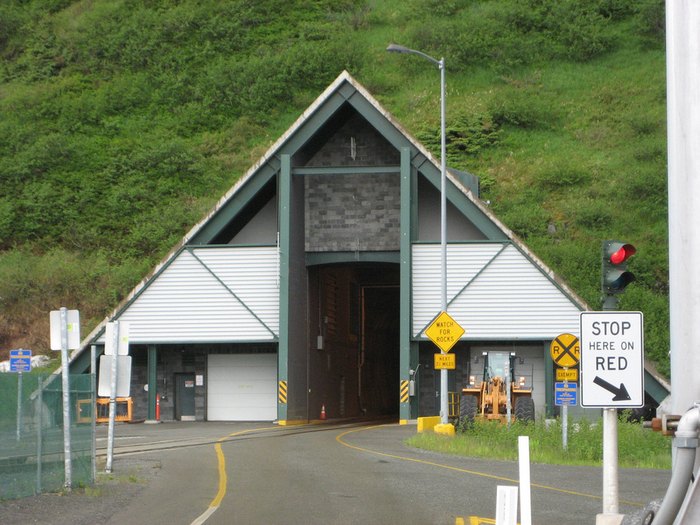 Have you driven through the Anton Anderson Memorial Tunnel in Alaska before? Did you know of its unique history? Would you recommend driving this? Let us know in the comments below!
Learn more about Whittier, the town on the other side of the tunnel, when you read more about The Beautiful Alaska Town That's Surrounded By Water On 3 Sides.
OnlyInYourState may earn compensation through affiliate links in this article.
More to Explore
Anton Anderson Memorial Tunnel In Alaska
Does Alaska have a lot of tunnels?
Alaska doesn't have many tunnels. While the Anton Anderson Memorial Tunnel is the longest in both Alaska and the entire United States, there aren't many more tunnels in our great state. The most common tunnels you will find while traveling throughout our state are the railroad tunnels that have been carved out of mountainsides for quicker routes.
What is Whittier, Alaska known for?
Whittier is famous for many things beyond the long tunnel that travels to it. It's the only road access into Prince William Sound from Southcentral Alaska. It also is nicknamed "the city under one roof," referring to the fact that the majority of this small town lives in Begich Towers. This is a large apartment building with 2, 3, and efficiency apartments. Whittier is also known for fishing, a fabulous glacier cruise, and the quickest access from Anchorage, Alaska's largest city, and the ocean.
Are there many fun things to do in Whittier?
In the summertime, yes! There is hiking, glacier cruises, fabulous kayaking, and so much more. There are fun restaurant, great fishing, and plenty of areas to explore. In the winter time many of the place to eat and stay are closed, so attractions are limited. 
Related Articles
Featured Addresses

Anton Anderson Memorial Tunnel, Anchorage, AK, USA