Posted in Alaska
July 15, 2020
The Most Diverse Place In America Is Located In This Tiny Alaskan Neighborhood
In a 2016 article published by CNN, the Mountain View Drive neighborhood in Anchorage was rated as the most diverse place to live in the United States of America. For many, this was quite alarming simply due to how largely uninhabited Alaska is compared to the lower 48. However, recent international immigration and the nearby military base have created somewhat of a cultural melting pot in the area. The distinctive demographics in this unique neighborhood in Alaska leave many feeling very proud of their roots and the place that they call home.
Mountain View has become a wonderful little community that has much to offer. Read along as you discover all of the things you can see and do in this diverse neighborhood close to downtown Anchorage, Alaska.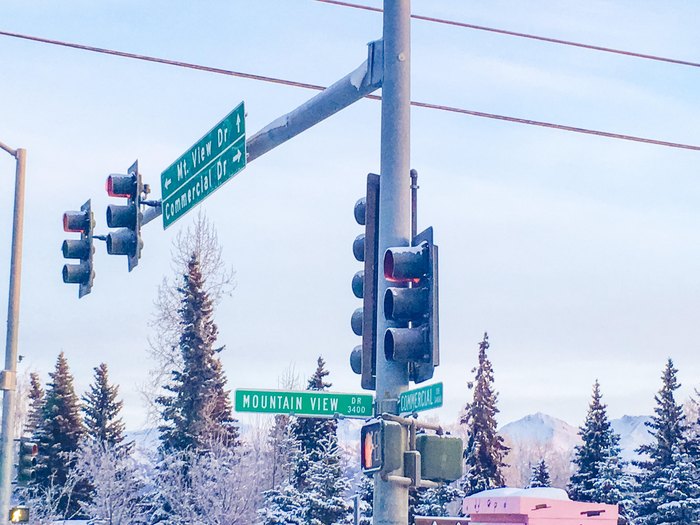 Have you ever visited this unique neighborhood in Alaska? What did you think? Have you visited any of these great restaurants? Let us know in the comments below!
What aspect do you love about Mountain View the most? Is it the views? The friendly neighbors? The convenience to the rest of Anchorage? We want to know!
If you thought that was interesting, check out these 13 poorest cities in Alaska. Also, you're sure to love these 20 reasons why Alaska offers the best quality of life in the world.
Address: Mountain View, Anchorage, AK, USA
OnlyInYourState may earn compensation through affiliate links in this article.
Unique Neighborhood In Alaska
July 23, 2020
Is it expensive to live in Alaska?
While it's not as expensive as the bit cities of San Fransisco, New York City, and Honolulu, there are many areas of Alaska that are quite expensive to live in. The up side is that your salaries usually increase, too. If you're living out in the bush, and must purchase food and sundries locally, prices can be exorbitant. Many folks who live outside of Anchorage drive in to stock up on groceries monthly. Everything in Alaska is trucked, flown, or barged in, and the extra shipping costs really do add up. The average median price for a one bedroom apartment in Anchorage, Alaska is $1,200.00. 
How much is a gallon of milk in Alaska?
You'll find the prices of groceries to vary all across the state, depending on how they arrived into town. Anchorage usually has the cheapest prices, as well as no sales tax, so a run of the mill gallon of milk will be $3.99. Once you leave the biggest city in Alaska, you'll find prices to rise steeply. You may even find yourself paying $30.00 or $40.00 for a container of laundry detergent! This is because of the price of jet fuel, as many small towns and villages are only accessible by plane. A meal at an inexpensive restaurant in Anchorage averages about $13.70. In Fairbanks, that same meal will cost you $20.00. Transportation costs truly add up! 
Address: Mountain View, Anchorage, AK, USA
OnlyInYourState may earn compensation through affiliate links in this article.