Some Of The Least Visited National Parks In America Are Located In Alaska, And Here's Why You Should Visit
According to 2022 National Park Service visitation data, these three wildly remote National Parks in Alaska are some of the least visited national parks in America, and they're some of the most beautiful, yet highly underrated, places in the country. With over 22,000 combined square miles, there is no shortage of adventure to be had in any of these brilliantly beautiful places. Getting there might be a bit more difficult than visiting the parks located along the state's the road system, but the remote locations of these parks is a large part of what makes them so special. If you have a wanderlust for the Last Frontier, you need to plan a visit to these national parks in Alaska ASAP!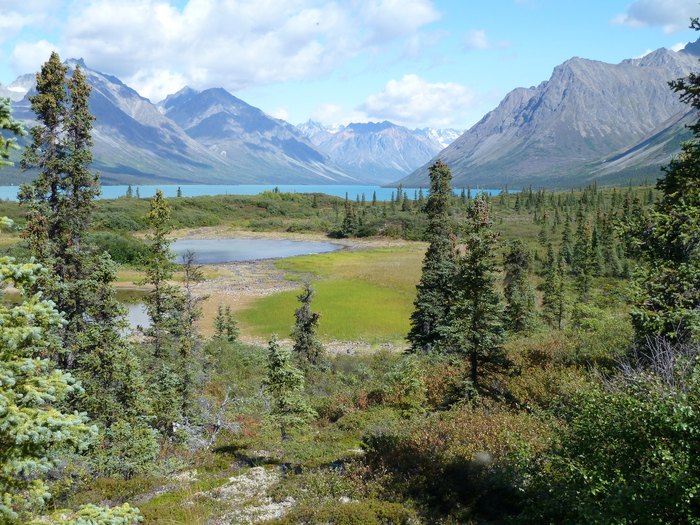 For more of the same great stuff you've been reading above, check out the arctic desert that is hiding in this underrated National Park in Alaska. You'll also love these 7 wonders of the world that are actually right here in Alaska.
OnlyInYourState may earn compensation through affiliate links in this article.
National parks to visit in Alaska
January 14, 2022
What are some well-known national parks I should visit in Alaska?
How many national parks are in Alaska? Eight! That's right, The Last Frontier is full of amazing national parks that you really ought to visit. These are places worthy of any adventure seeker's bucket list! Places we absolutely recommend visiting include Denali National Park, Glacier Bay National Park and Preserve, Lake Clark National Park and Preserve, Katmai National Park and Preserve, and Wrangell - St. Elias National Park and Preserve. Of course, these amazing national parks really are just the tip of the (literal!) iceberg... other amazing places to visit in the Last Frontier include sites like Mendenhall Glacier. The ice caves located at the Mendenhall Glacier in Juneau, Alaska, are natural ice formations in one of the most extraordinary places on the planet. Calling the Mendenhall Glacier "caves" is a misnomer; this place is an entire frozen kingdom that is 13.6 miles long with an estimated total area of 38 square miles. A place of immense beauty and splendor, there's nowhere in the world like the ice caves at Mendenhall Glacier, and experiencing this natural wonder in person will be something you'll never, ever forget.
What are the biggest national parks in Alaska?
While Texas might be known for their "go big" mantra, as the largest state in the country, Alaska is home to seven of the 10 largest national parks in the country! Denali, of course, is one of the biggest national parks in the country; it encompasses 6 million acres of Alaska's interior wilderness. Second on the list is Gates of the Arctic National Park and Preserve, covering an immense 13,238 square miles. The park houses 8.4 million acres of the diverse arctic ecosystems in Alaska's central Brooks Range, too! We've compiled several must-visit superlative superstar parks in this list. Take a tour of these gorgeous, unique national parks that should be on everyone's bucket list, and try and pick your favorite!
In terms of biggest national parks, however, Wrangell St Elias takes the title for Alaska - and the whole national park system. Designated as a national park in 1980, Wrangell-St. Elias National Park and Preserve sprawls across 13.2 million acres in the south-central region of Alaska. It's bigger than many states and countries. Wow!