This Incredible Place in Alaska is like Nowhere Else on Earth
Just 12 miles outside of downtown Juneau, the Mendenhall Glacier is an amazing recreation area right near the capital of Alaska. The glacier itself is a 12-mile-long sheet of long frozen snow that is slowly slipping down the hillside. A day spent hiking on the glacier can be terrifying and thrilling as glaciers are unpredictable and conditions are constantly changing. Despite the dangers, many adventurers brave the elements to find a rare and beautiful ice cave.
Ice caves are carved out of the glacier when fresh water finds its way through the compacted glacial snow. The Mendenhall Glacier ice caves are so magical, you won't believe your eyes. The deep blue light reflects off of a thousand glittering surfaces to create an environment like no other on Earth.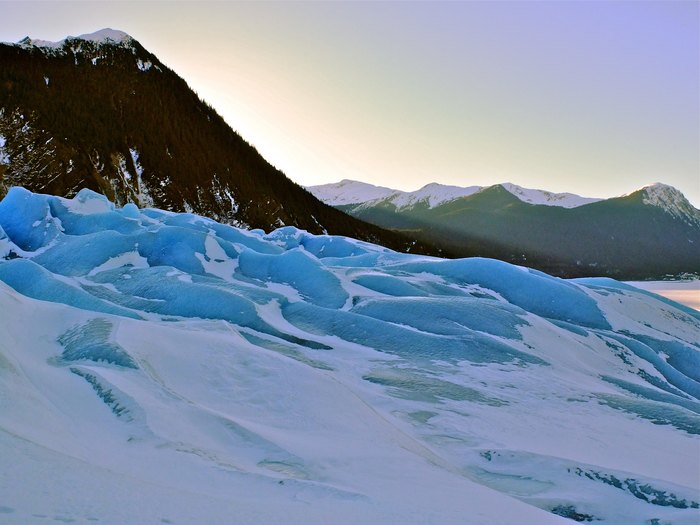 Mendenhall Glacier and the ice caves inside it are constantly in flux due to changing glacial conditions. Check with the USDA Forest Service here to find out the latest on ice cave conditions.
OnlyInYourState may earn compensation through affiliate links in this article.