The Historic Hike In Alaska That Will Take You Back In Time
In most recent news, the remote town of Nome is best recognized as the place where Iditarod finishers come storming across the finish line after crossing nearly 1000 miles of frozen terrain with their dog sled teams. But what many don't realize is that this southern Seward Peninsula town is actually filled with rich history. Dating back to 1898 after gold was discovered at Anvil Creek, Nome became home to a major gold rush that left the population flourishing.
Although the area had a lot to offer, its extreme isolation made it nearly impossible for locals to communicate with the outside world. In fact, in Nome's earliest years, it could (literally) take up to a year to get information from Nome to Washington D.C. Not to mention, the high cost to make a phone call from Nome to the 'lower 48' was out of this world. Thankfully, the Anvil Mountain White Alice Site changed the game for Nome residents and forever shaped the way that they would be able to connect with the outside world.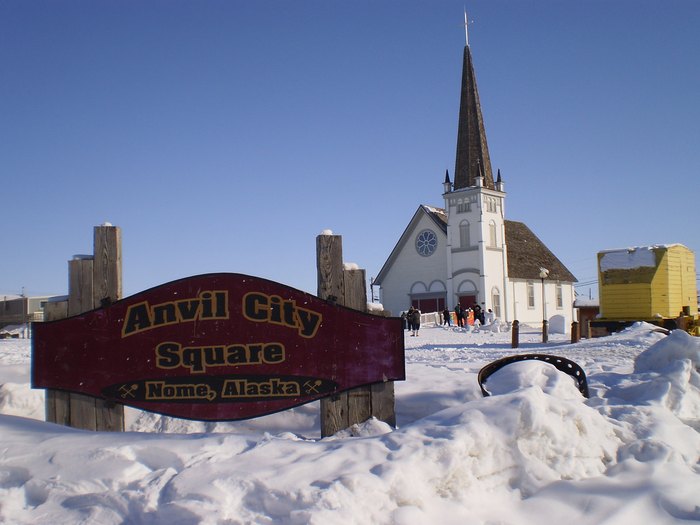 Not only is Anvil Mountain a great place to get a major dose of history at the White Alice Antennas Viewpoint, but it's also a great place to watch the Northern Lights on a clear night. Just check out the YouTube video below for a short and sweet glimpse into what an Aurora Borealis show looks like in Nome.
If you're planning on visiting this truly unique attraction, be sure that you also check out this read: the tiny town of Nome has a dark and evil history that's impossible to forget. Also, you don't want to miss out on these 15 incredible hikes under 5 miles that everyone in Alaska should take. For more great articles and incredible video footage from Alaska, be sure to check us out online HERE.